Seeing the Lightsaber: Czechs Turn to 'Star Wars' as Religion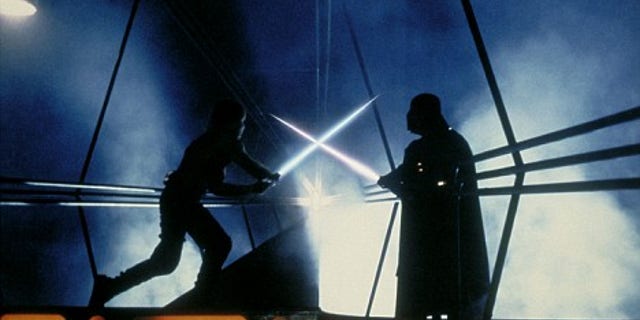 The Czech census has found that some Czechs identify their religion as "Jedi Knight," Time magazine reports.
The Czech census, which is conducted every ten years, found 15,070 Czechs filled in the "Star Wars" spirituality under the "religion" section on their forms.
A Facebook campaign encouraged people to fill in "Jedi Knight" on their census form. And census organizers didn't ignore their preference. "We included this option despite a fierce debate over whether it's serious or not. But it's not up to statisticians to say what is or is not a religion," Stanislav Drapal, deputy head of the statistical office, told the AFP.
While the 15,000 supposed practitioners represent a tiny fraction of the Czech population – a mere .14 percent – it's a recognizable blip on the religious scale. The largest proportion of Jedis was found in the Czech capital, Prague, where 3,977 Jedis live, making up .31% of the city's population.
The rise of the Jedi religion, whether serious or not, shows a strong turn away from organized religion. Nearly 1.1 million people declared themselves Roman Catholic on this census, making it the country's most popular religion. But that's a sharp decline from the 2001 numbers, where 2.8 million listed themselves as Roman Catholic, Radio Prague notes.
Also striking: Nearly half the population, 4.8 million people, refused to answer the religion question, according to the magazine.
Jedis are the lightsaber-wielding peacemakers of the Galactic Empire. Using the Force, they fend off evildoers.
While the religion was invented by the "Star Wars" franchise and first appeared in the original film in 1977, it wasn't until 2000 that the Jedi faith started making waves. A viral campaign spread around New Zealand, Australia, and the UK led to the option being similarly included on their censuses. More than 390,000 Britons claimed to practice Jediism on the 2001 census, as did 70,000 in Australia.
But the question still remains: Is this religion serious? NewsFeed consulted the wisdom of JediChurch.org. "No religion is truth. It is all just a matter of faith."
Click to read more on the this story from Time