Report: Passengers from Cancun flight exit JFK airport without going through customs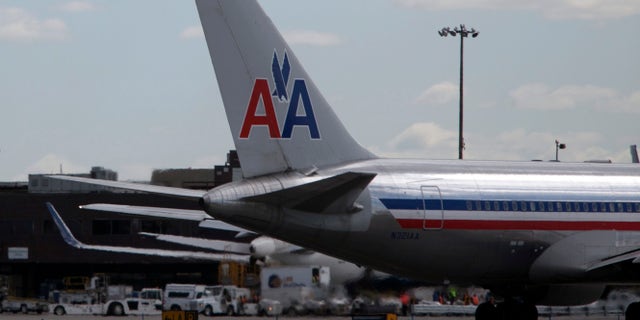 John F. Kennedy Airport in New York welcomed travelers from Cancun, Mexico on Monday morning, but unlike all international flights, some passengers didn't have go through Customs.
According to the NY Daily News, passengers on the American Airlines 1213 from Cancun were allowed by security officials out of the airport without having their passports or bags checked as is customary for international travelers. It's at least the second time a flight that departed the Mexican city has not had passengers go through Customs.
"It's absolutely absurd," said a 34-year-old man who had been in Cancun to attend three Phish concerts and did not have to go through security checks. "To think that anyone could be walking off of that plane and just get right into the city. It could be terrorists, El Chapo's henchmen, anyone."
He told the Daily News that he approached a Transportation Security Administration agent near the airport's exit and was told he was free to go.
"I told them what happened and asked them 'what should I do'," the passenger added. "They said to me 'That's fine, you're OK. Go ahead.'"
It is unclear if the flight arrived into the international terminal at JFK airport or at a domestic terminal, which does not have the U.S. Customs and Border Protection screening.
It's also unclear how many passengers made it past the security points; however, hours after the plane landed, passengers received an email from American Airlines officials asking them to return to JFK airport and complete the customs process.
"I apologize for any inconvenience this may be for you; however it is a Customs requirement that every passenger entering the United States must clear Customs," the airline wrote in an email sent to passengers.
The unnamed passenger, who was returning to Manhattan, said: "You could tell that they knew they screwed up and were desperate to get me to come."
The airline admitted to the security snafu in a statement to the Daily News, however declined to say what steps would be taken to fix it.
"We take the safety and security of our customers, employees and operation very seriously," the company said. "Some passengers on flight 1223 did not complete immigration and customs process upon arrival when they were inadvertently directed to the domestic terminal."
A nearly identical incident involving another American Airlines flight from Cancun occurred in November. After the first incident, the airline said they were working the CBP to "prevent this from happening in the future."
Like us on Facebook
Follow us on Twitter & Instagram