Pro-Trump rally in Nigeria reportedly leads to 65 arrests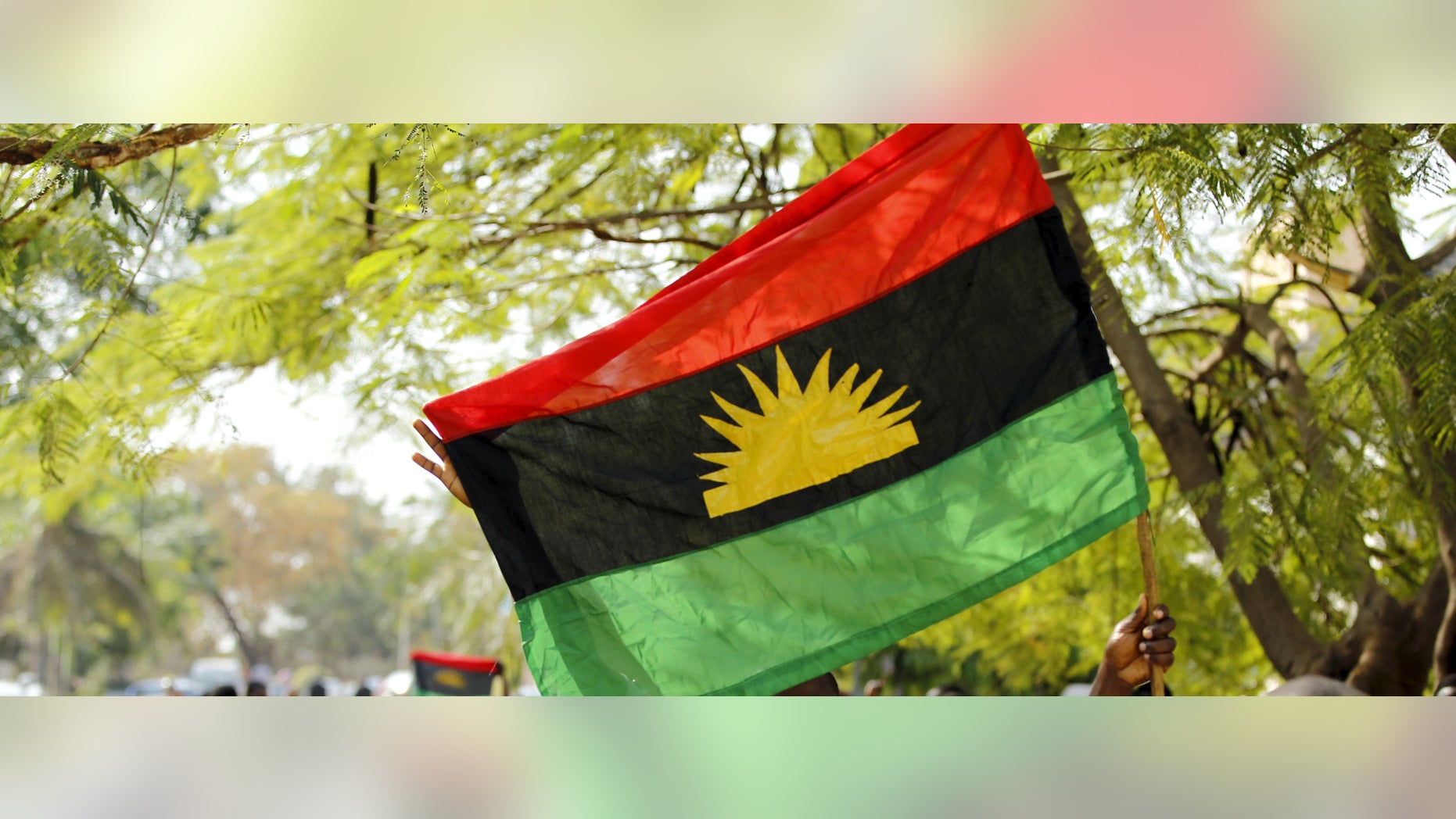 A rally in Nigeria supporting Donald Trump's inauguration ended with police tear gas and dozens of arrests, law enforcement officials said Sunday.
Friday's demonstration in southern Rivers state was organized by the Indigenous People of Biafra, which aims to break off from Nigeria and has called on Trump to back an independent Biafran state for the Igbo people. Supporters call its their own version of the United Kingdom's Brexit -- in other words, a "Biafrexit."
HELICOPTER CRASH KILLS CAMEROON GENERAL, 5 OTHERS
However, police said organizers did not get approval for the rally. Officers moved in with tear gas to break it up, triggering panic.
A Nigerian separatist group claimed 20 people were killed in the chaos, but police denied anybody died. At least 65 people carrying the movement's flag were arrested, according to Nnamdi Omoni, a spokesman for Rivers state police.
BOKO HARAM ATTACKS REFUGEE CAMP IN NIGERIA
Ugochukwu Chinweuba, a member of the separatist group, said lawyers were working to locate and release those who were arrested, and that more than 200 people remained missing Saturday.
Police also claimed the march disturbed public order, AFP reported.
One million people died in the 1967-70 civil war over efforts to create a Biafran state.
In November, Amnesty International accused Nigeria's military of killing 150 pro-Biafra protesters. The army denied the allegations, saying soldiers used "maximum restraint."
The Associated Press contributed to this report.