Over $1 Million Rained From The Sky In Bolivia, Likely Drug Related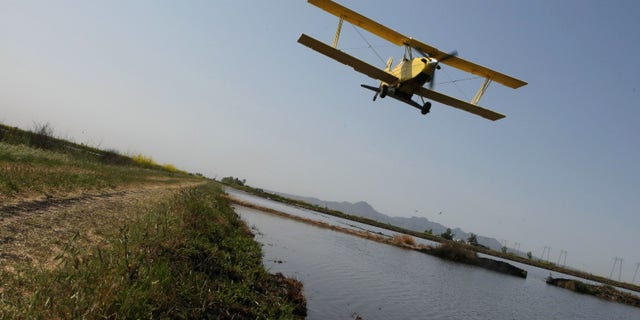 Plastic bags containing more than $1 million fell from the sky in a remote Bolivian town on Sunday.
A government official, Carlos Romero, said in a statement that the money, dropped on the eastern Santa Cruz region from a low-flying plane, is most likely drug-related.
In the statement, the government reported that the incident took place during a routine operation at a clandestine airstrip, when a police drug squad spotted a man who was mysteriously waving to the sky. Then a plane appeared over the runway.
"The plane threw white bags containing bundles of money ... 26 different cuts with a total value of $1 million. The plane, which could not be identified, continued its flight with destination unknown," according to the statement.
Government agents acted quickly and arrested three Bolivians, seized two cars, a rifle, an automatic machine gun and three phones, according to authorities. The clandestine airstrip was located in the town of Pozo de Tigre in Santa Cruz, right on the border between Bolivia and Brazil.
"This is a major blow to drug trafficking," said Romero, adding that the operation thwarted the construction of a drug processing plant.
During the first half of this year, Bolivia's anti-drug force confiscated nearly 10 tons of cocaine from local gangs linked to bands in Brazil, Paraguay, Chile and Argentina.
Brazil is a growing market for cocaine, according to Bolivian authorities. Police in Bolivia and Brazil coordinate drug law enforcement on both sides of their 800-mile border.
Based on reporting by The Associated Press.
Follow us on twitter.com/foxnewslatino
Like us at facebook.com/foxnewslatino