North Korea branded as worst offender of modern-day slavery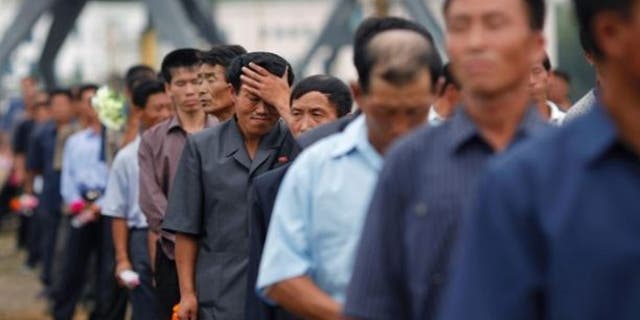 One out of every 10 North Korean citizens is considered a victim of slavery, making the Hermit Kingdom the capital of modern-day slavery, a report published Thursday claims.
According to the 2018 Global Slavery Index, more than 2.6 million live under state-ordered slavery and the country itself is involved in slave labor inside and outside its borders.
Researchers who teamed up to work on the report interviewed 50 North Korean defectors, and all but one person revealed they had been forced into labor, according to The Washington Post.
"While the information vacuum poses challenges, we are confident that the data reflects the most accurate estimation on the pervasiveness of modern-day slavery inside North Korea," Fiona David, an executive director of global research for the Walk Free Foundation, told The Post.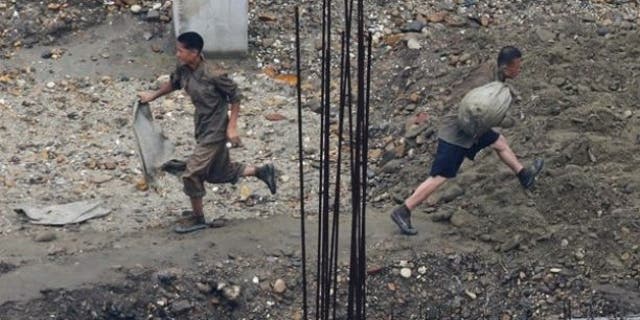 In September 2017, Walk Free joined the U.N.-backed International Labor Organization to reveal that more than 40.3 million people were in some form of modern-day slavery at any given point of the year.
North Korean leader Kim Jong Un has been found to have shipped tens of thousands of impoverished citizens to Russia for hard currency his cashed-strapped regime needs, Fox News reported in June 2017.
The Seoul-based Data Base Center for North Korean Human Rights estimated at the time that about 50,000 North Korean laborers were working low-paying jobs in Russia. They send back at least $120 million every year to the regime in Pyongyang. North Koreans helped construct a new soccer stadium in St. Petersburg as well as helped build a luxury apartment complex in Moscow.
The Global Slavery Index said Eritrea, Burundi, the Central African Republic, Afghanistan, Mauritania, South Sudan, Pakistan, Cambodia and Iran were among the worst offenders of modern day slavery.
Modern-day slavery includes human trafficking, forced labor, debt bondage, forced or servile marriage, child slavery and the sale and exploitation of children, the report said.