Nigerian girl still held by Boko Haram after refusing to convert to Islam, mother says
A Nigerian schoolgirl remains in Boko Haram custody after the Islamic extremist group released more than 100 others, and her mom said Thursday it's because the girl wouldn't convert to Islam.
The girl, Leah Sharibu, 15, was about to board a vehicle that would have returned her to freedom with 104 other abductees. But she was stopped by the extremists, who said she would be left behind if she refused to convert, according to The Associated Press.
"Her friends said they tried to convince her but she said she will not convert to Islam. Boko Haram said since she will not convert to Islam she should remain behind. That was how they left her," her mother said.
Freed girls and other parents have said Sharibu is Christian and remains a captive because she won't convert.
On Wednesday, Boko Haram members drove nine vehicles carrying 104 girls to Dapchi, Nigeria, and left them in the center of town, according to witnesses.
Before leaving they reportedly told residents never to "put your daughters in school again."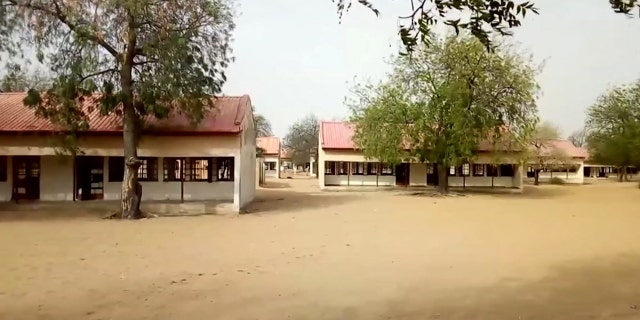 Boko Haram means "Western education is forbidden" in the Hausa language.
President Muhammadu Buhari confirmed that Sharibu was the only schoolgirl abducted by the group that remained in captivity. The Nigerian leader vowed that she would "not be abandoned."
Buhari, a Muslim, slammed the extremists over the episode, saying that "true followers of Islam all over the world respect the injunction that there is no compulsion in religion."
According to Time magazine, after declaring in 2015 that the Boko Haram had been defeated, the Nigerian government said last month that 110 girls were missing after the militants stormed a school in the northeastern town of Dapchi on Feb 19.
The apparent abduction, Time said, had revived painful memories of the infamous 2014 kidnapping of 276 girls from a school in Chibok.
Many of them were forced to marry their captors and had children fathered by them.
Fox News' Ryan Gaydos and The Associated Press contributed to this report.