Nigeria in talks with Boko Haram over kidnapped schoolgirls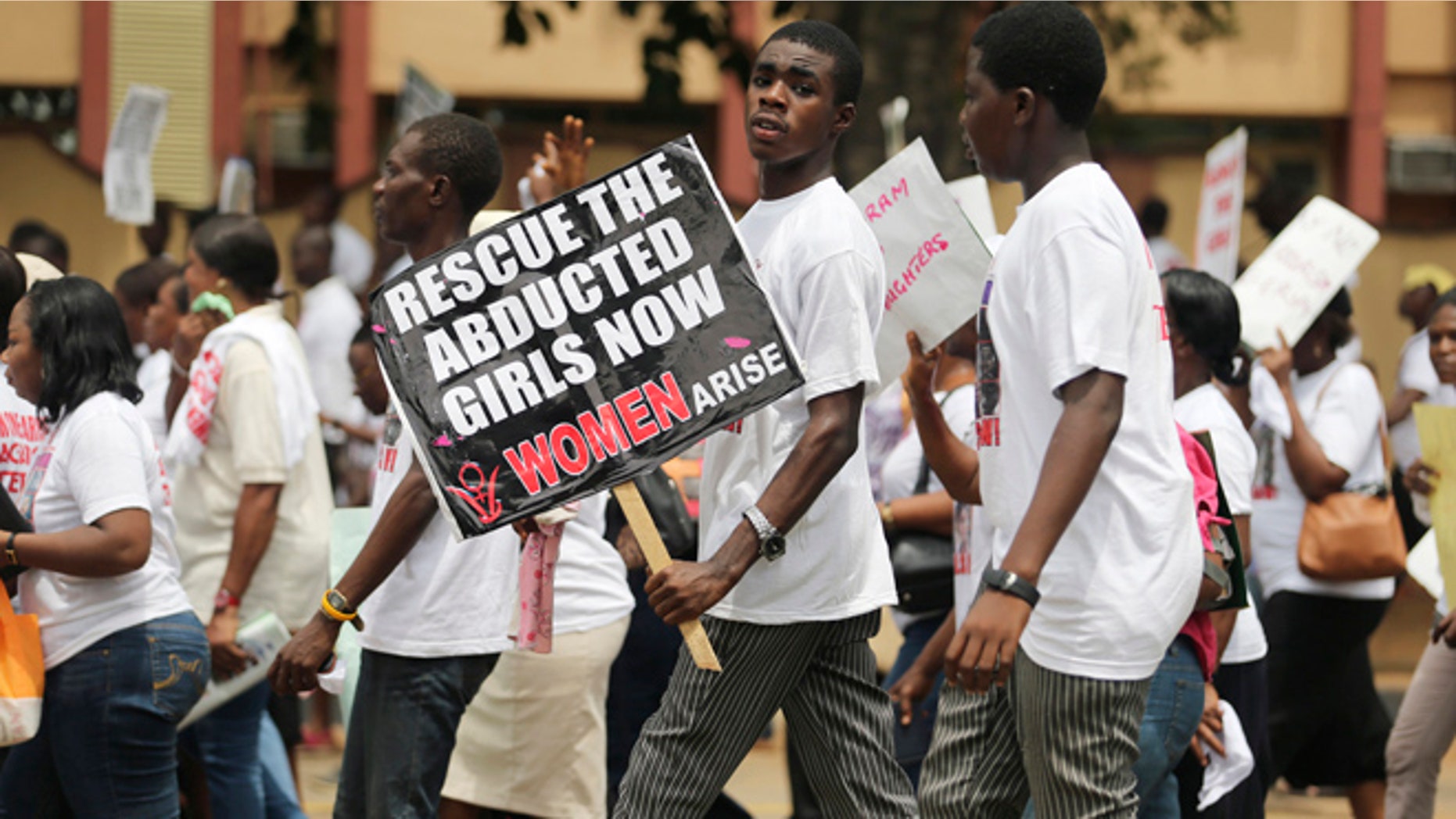 The Nigerian government is talking to the Islamic extremist group Boko Haram to try to get the release of more than 200 kidnapped schoolgirls, the president said.
The government is talking to Boko Haram members and it is trying to make sure they are genuine leaders, presidential spokesman Femi Adesina said in a tweet late Tuesday quoting President Muhammadu Buhari. Buhari is in France on a three-day state tour.
Military from Nigeria and Chad freed hundreds of hostages from Boko Haram captivity earlier this year but none of those rescued were from the 219 girls abducted in April 2014 from a school in Chibok.
Nigeria's homegrown Islamic extremist group has used dozens of girls and women in recent suicide bombings in Nigeria and neighboring Chad, Cameroon and Niger, raising fears they are kidnap victims.
Buhari predicted in July that Boko Haram would be defeated in 18 months or less. But he conceded that Nigerian authorities lack intelligence about the girls still missing after the mass kidnapping from the northern town of Chibok -- an act that stirred international outrage and a campaign to "Bring Back Our Girls" that reached as far as the White House.
Buhari said his government is open to freeing detained militants in exchange for the girls' freedom.
More than 1,000 people have been killed since Buhari was elected in March with a pledge to annihilate Boko Haram, whose 6-year uprising has killed around 20,000 people. At least 2.1 million people have been driven from their homes, some across borders.
Earlier this year, troops from Chad and Nigeria drove the extremists out of some 25 towns held for months by Boko Haram which had declared an Islamic caliphate aligned with the Islamic State group. The insurgents have returned to hit-and-run attacks and suicide bombings.
In Cameroon, a new report says that more than 380 people have been killed by Boko Haram in the north, and the military's response has left dozens more dead.
Amnesty International said Wednesday that the extremists have committed war crimes "and caused untold fear and suffering to the civilian population."
In the last two months alone, more than 70 people have been killed in a series of suicide bombings. A 13-year-old girl is among those who have been used to carry out the attacks.
Amnesty's report also said that the government's efforts to quash Boko Haram have led to dozens of deaths, and many more young men remain missing.