Mexico nabs alleged mastermind of reporter Miroslava Breach's killing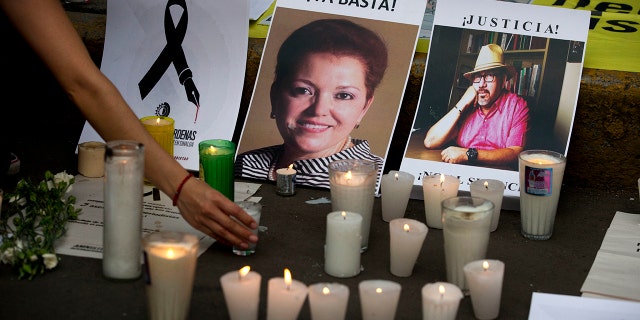 Mexican authorities have arrested a man suspected of ordering the March killing of journalist Miroslava Breach.
The National Security Commission said in a statement that the 43-year-old suspect was detained along with two others Monday morning in the town of Bacobampo, Sonora state.
It identified him as the head of a criminal gang with a strong presence of parts of Sonora and Chihuahua states.
Chihuahua Gov. Javier Corral alleged in a tweet that the man was the "intellectual author" of the murder.
Breach was a correspondent for the national newspaper La Jornada. She was shot eight times outside her garage in Chihuahua city the morning of March 23.
At least 10 journalists have been killed this year in the country, one of the world's deadliest for the profession.