Mexican immigration agents fired for demanding money from Cubans on way to U.S.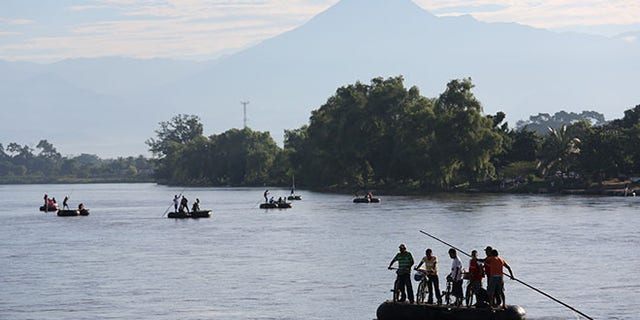 MEXICO CITY (AP) – Mexico's National Immigration Institute says it has fired three agents for allegedly shaking down Cuban migrants for bribes, the latest alleged corruption scheme at the agency.
The agency said Monday it has fired about 2,500 agents and other employees since 2013 for malfeasance or failing vetting and background checks.
The latest scandal involved three agents at an immigration detention center in Chiapas, on the border with Guatemala. Detained Cuban migrants there accused the three agents of demanding $4,000 in exchange for returning their passports, which would presumably allow them to reach the U.S. border.
The agency says it has referred the accusations to prosecutors.
Mexico has granted exit permits for thousands of Cubans crossing its territory, but has deported some.