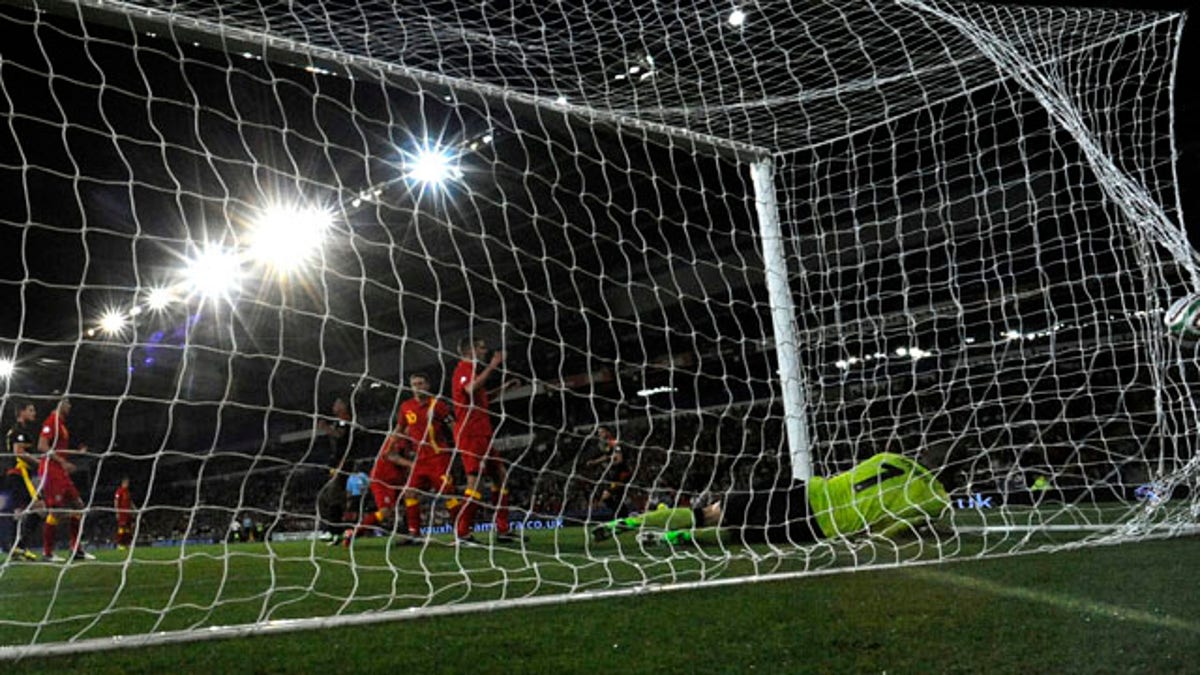 A proud grandfather's wild bet that his toddler grandson would someday play professional soccer paid off when the boy made his debut this week, earning the U.K. man over a quarter of a million dollars.
BBC News reports the grandfather of 16-year-old Harry Wilson placed a bet when the boy was only 18 months old that his grandson would one day play for Wales' national soccer team.
Peter Edwards wagered 50 British pounds, or $80.73, and was given odds of 2,500 to one in Wrexham, Wales.
On Tuesday Wilson made his debut playing as a substitute against Belgium, making his grandfather very proud, and thousands of dollars richer.
Edwards told BBC that when it came down the wire, he was worried Wilson would not be substituted in before the end of the game.
"I was shattered because I had to wait for 85, 86 minutes before he came on and I was panicking because they'd already substituted twice, so I thought he wasn't going to make it," he said. "But when he came on I had another glass of wine. (I was) a proud granddad first for sure."
Edwards says he has always told his boss if he won his wager on his grandson, he would retire. Now, he can. He will net 125,000 pounds, or $201,987.50.
"I've retired one year early," he told BBC. "I have come home now and will not be going back. Not bad for a daft bet."
Wilson, who his grandfather said showed talent from an early age, is the youngest player ever for Wales, beating the old record holder by 108 days.