Japan, Canada pension funds in $2 bln US power deal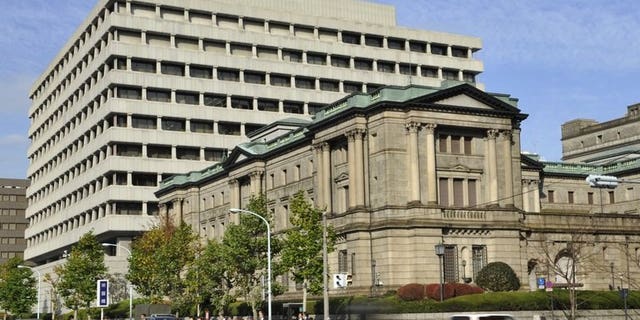 TOKYO (AFP) – A Japanese pension fund is joining a Canadian partner and other firms in the $2.0 billion purchase of a US power plant, a company involved in the deal said on Tuesday.
The Pension Fund Association, a federation of employees' pension funds, and several other Japanese firms have tied up with Canada's OMERS to buy the Midland Cogeneration Venture in Midland, Michigan.
The move marks the first direct infrastructure investment by one of Japan's pension funds, which are being pushed out of their usual government bond purchases partially because of the central bank's own bond-buying stimulus drive.
The Pension Fund Association manages more than 10 trillion yen ($100.5 billion) of assets.
Trading giant Mitsubishi said it was also involved in the 200 billion yen deal struck by the Global Strategic Investment Alliance (GSIA), an investment fund which also includes Mizuho Bank and the Japan Bank for International Cooperation.
Mitsubishi said the investment is also the first for the $7.5-billion GSIA, which was formed in April 2012 to buy into in infrastructure mainly in North America and Europe under the leadership of OMERS.
OMERS will hold 50 percent of the plant, with 25 percent allocated to the Pension Fund Association while the remainder will be shared among the other partners, Mitsubishi said.
Japanese pension funds usually earmark a large part of their portfolio to Japanese Government Bonds, but the Bank of Japan is soaking up a huge proportion of the market, as part of a bid to push companies to put their money in more risky assets.
The idea is that the cash is more likely to help stimulate the economy this way and forms part of a multi-pronged approach by Prime Minister Shinzo Abe to boost growth and pull Japan out of more than 15 years of deflation.
The gas-fired thermal power plant has a 1.63-million-kilowatt capacity and supplies power to Dow Chemical and other companies.
"Investments in non-traditional assets are expected to increase" a Mitsubishi spokeswoman said, citing a need for portfolio diversification as JGBs become harder to come by.
Power plants, bridges, tolls roads and other infrastructure projects are particularly attractive assets for pension funds and other long-term investors because of the steady income they generate even during periods of economic turbulence.
-- Dow Jones Newswires contributed to this report --