Iran's president: Nuclear negotiations with world powers a matter of 'heart,' not centrifuges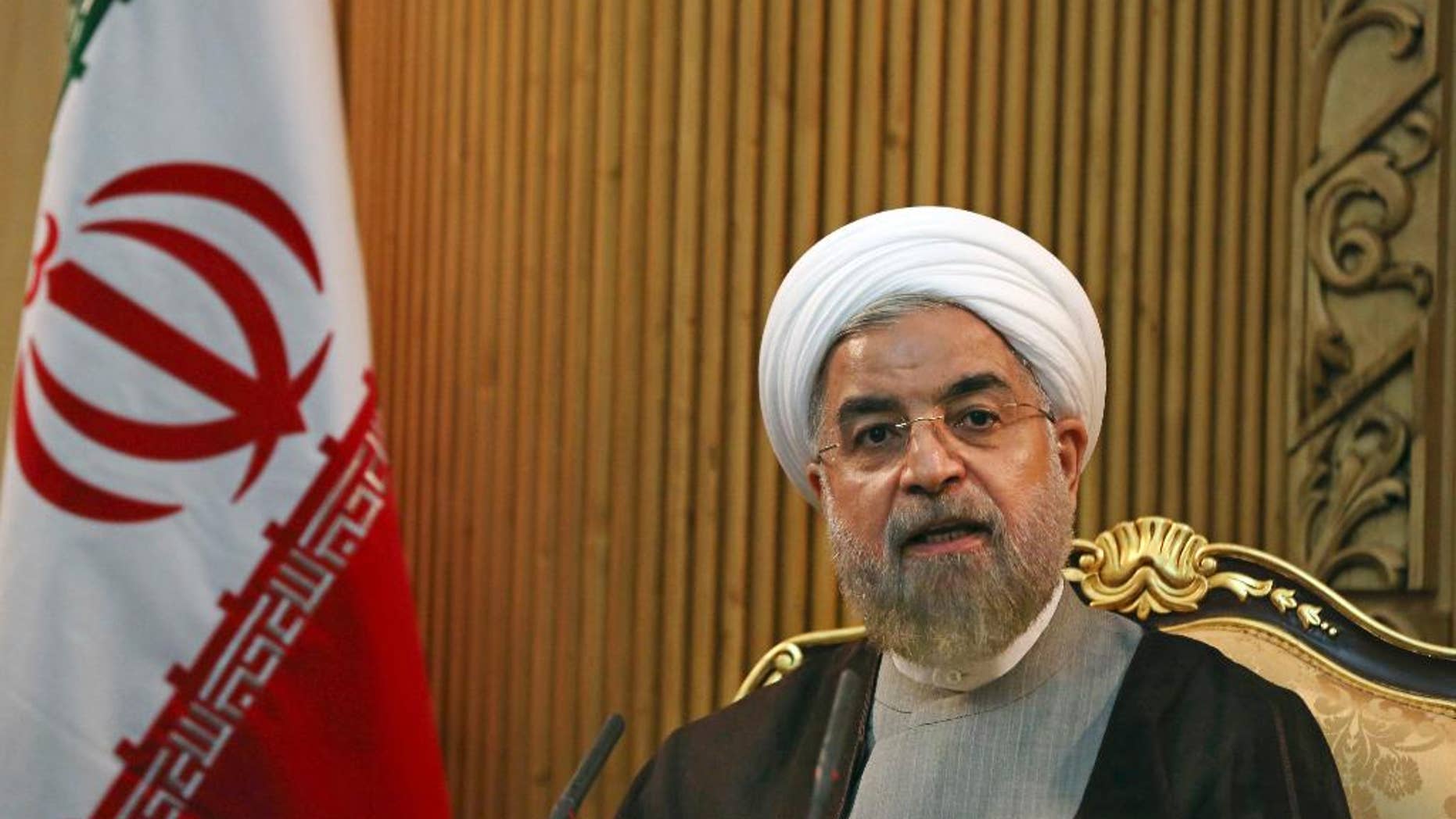 TEHRAN, Iran – Iran's President Hassan Rouhani has said ongoing nuclear negotiations with world powers are a matter of "heart" — not just centrifuges.
Rouhani made the comments Sunday at a conference in Tehran.
He asked if "we are ready to stop some types of enrichment which we do not need at this time, does it mean we have compromised our principles and cause?"
He responded by saying: "Our cause is not linked to a centrifuge. It is connected to our heart and to our willpower." He later added that the discussion also involves "foreign policy interests, not principles and ideals."
The next round of nuclear talks with world powers is set to begin Jan. 15 in Geneva. Negotiators hope to reach a final agreement by June 30.