Indonesia moves jailed cleric amid inhumane treatment claim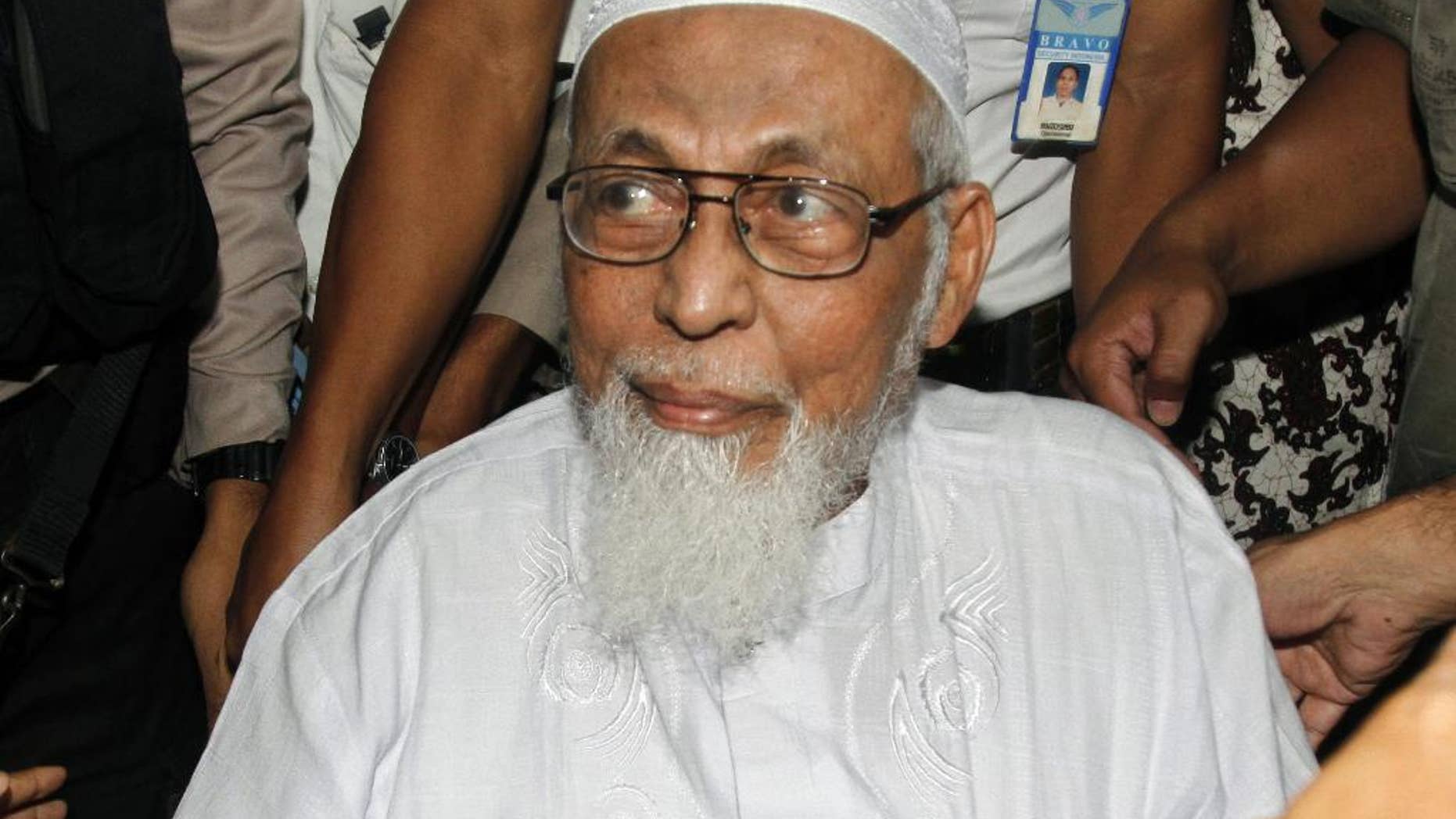 JAKARTA, Indonesia – Indonesian authorities have moved the jailed spiritual leader of the 2002 Bali bombers from a notorious prison island amid demands by lawyers to end his "inhumane" treatment.
The ailing 77-year-old Abu Bakar Bashir was confined to a tiny isolation cell on Nusa Kambangan in the wake of the Jan. 14 suicide bombings in the Indonesian capital Jakarta to prevent him from radicalizing other prisoners and to cut him off from extremist networks.
Hendra Eka Putra, the chief warden, said Bashir was moved Saturday to Gunung Sindur prison, about 50 kilometers (30 miles) southeast of Jakarta.
Bashir's lawyer Mohammad Mahendradatta said Thursday that the condition of Bashir's 2 square meter (22 square foot) cell was "simply shocking and inhumane treatment against him is causing his health to deteriorate."