In Wake of Mass Graves, New Security Chief Named in Mexico Border State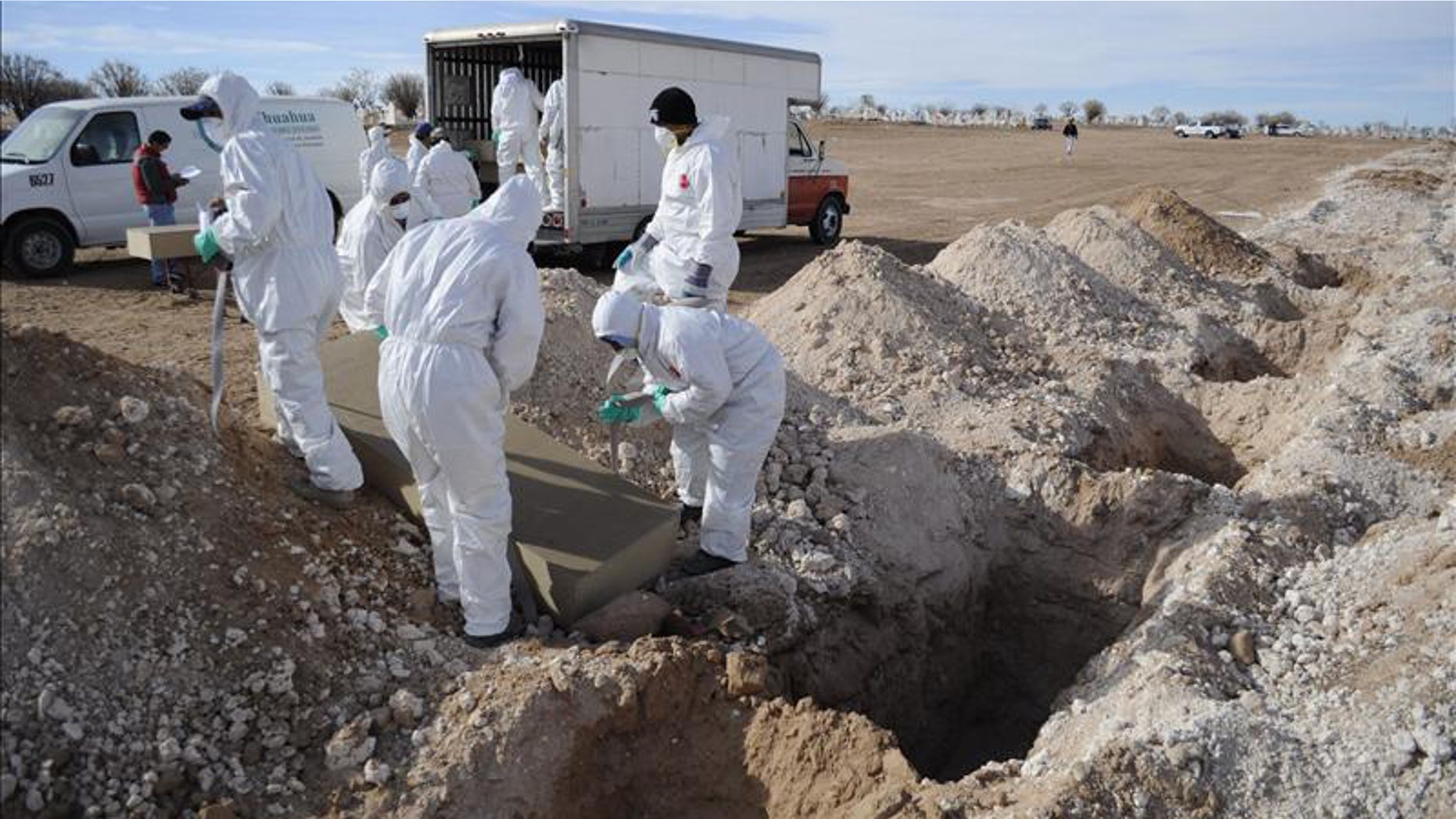 A new public security chief has been named in a violent Mexican border state, a shakeup following the discovery of 145 bodies in mass graves.
Tamaulipas Gov. Egido Torre Cantú announced that Rafael Lomeli Martínez would take over the post. The former military captain will replace retired Brig. Gen. Ubaldo Ayala Tinoco.
Torre Cantú said Lomeli is the right person for the job because of his experience in the military and with the federal police would help him coordinate beefed-up security efforts announced by federal and state authorities last week.
"The new appointment is very simple," state Interior Secretary Morelos Canseco told The Associated Press. "It is part of a commitment by Tamaulipas to strengthen the state's contribution toward an integrated public security strategy based mainly on coordination among federal, state and municipal authorities."
Lomeli, who has worked in Tamaulipas in the past, most recently coordinated Federal Police efforts in Nuevo León, a neighboring state also racked by violence from the warring Gulf and Zetas drug cartels.
Authorities in Tamaulipas began uncovering bodies in mass graves in early April following reports that passengers were being pulled off buses at gunpoint in the township of San Fernando. As of last week, 145 bodies had been found in 26 graves. Fernando is the same place where 72 Central and South American migrants were found slaughtered last August.
Both mass killings have been blamed on the Zetas. Only one body has been identified, that of a Guatemalan man. Authorities have yet to say whether dozens of bus passengers reported missing were found in the graves.
President Felipe Calderón on Friday said he has ordered an increase of federal forces in Tamaulipas, Nuevo León and parts of the neighboring states of Coahuila and San Luís Potosi without providing details, and that he would reinforce operations to ensure security for those traveling on roads and in buses.
Mexico Interior Secretary Francisco Blake Mora earlier in the week announced a five-point initiative to investigate the crimes and to increase security, including the federal monitoring of transport buses.
As of last week, authorities said they had 17 suspects in custody in relation to the mass graves.
On Saturday, the Mexican navy nabbed a man it called one of the leaders of the San Fernando Zetas cell, presenting Martín Omar Estrada Luna, alias "El Kilo," in Mexico City on Sunday and alleging he was involved in both the killing of the 145 and the migrant massacre last August.
The navy also presented 11 others taken in the same operation who are believed to work for Estrada Luna.
The Mexican government last week offered a 15 million-peso ($1.27 million) reward for information leading to Estrada Luna's capture.
According to a statement, the navy sent units to the area where the mass graves were found to develop intelligence and tactical operations that also involved and international exchange of information. It didn't specify if the U.S. was involved in the operation, though the U.S. has provided intelligence information to Mexican forces in the past in nabbing top drug lords.
The statement said the investigation led on Thursday to the questioning of 24 people, plus the apprehension of 25 vehicles, 15 rifles, more than 2,000 rounds of ammunition and communications equipment.
From there, authorities found Estrada Luna in a house in the Tamaulipas capital of Ciudad Victoria on Saturday. The statement said he was arrested with five other people. Authorities later apprehended six more in Ciudad Victoria in the same operation and confiscated three luxury SUVs, six more large caliber guns, ammunition and doses of white powder.
Besides Estrada Luna, the Mexican government is offering a 15 million-peso ($1.27 million) reward for information leading to the arrest of Salvador Martínez Escobedo, another alleged leader of the Zetas cell in San Fernando, plus 10 million pesos ($846,000) for Roman Palomo Rincones and 5 million pesos ($423,000) for Saraí Díaz Arroyo, who both allegedly participated in the latest massacre.
Based on reporting by The Associated Press.
Follow us on twitter.com/foxnewslatino
Like us at facebook.com/foxnewslatino