Immigration Enforcement Not Consistent, Report Says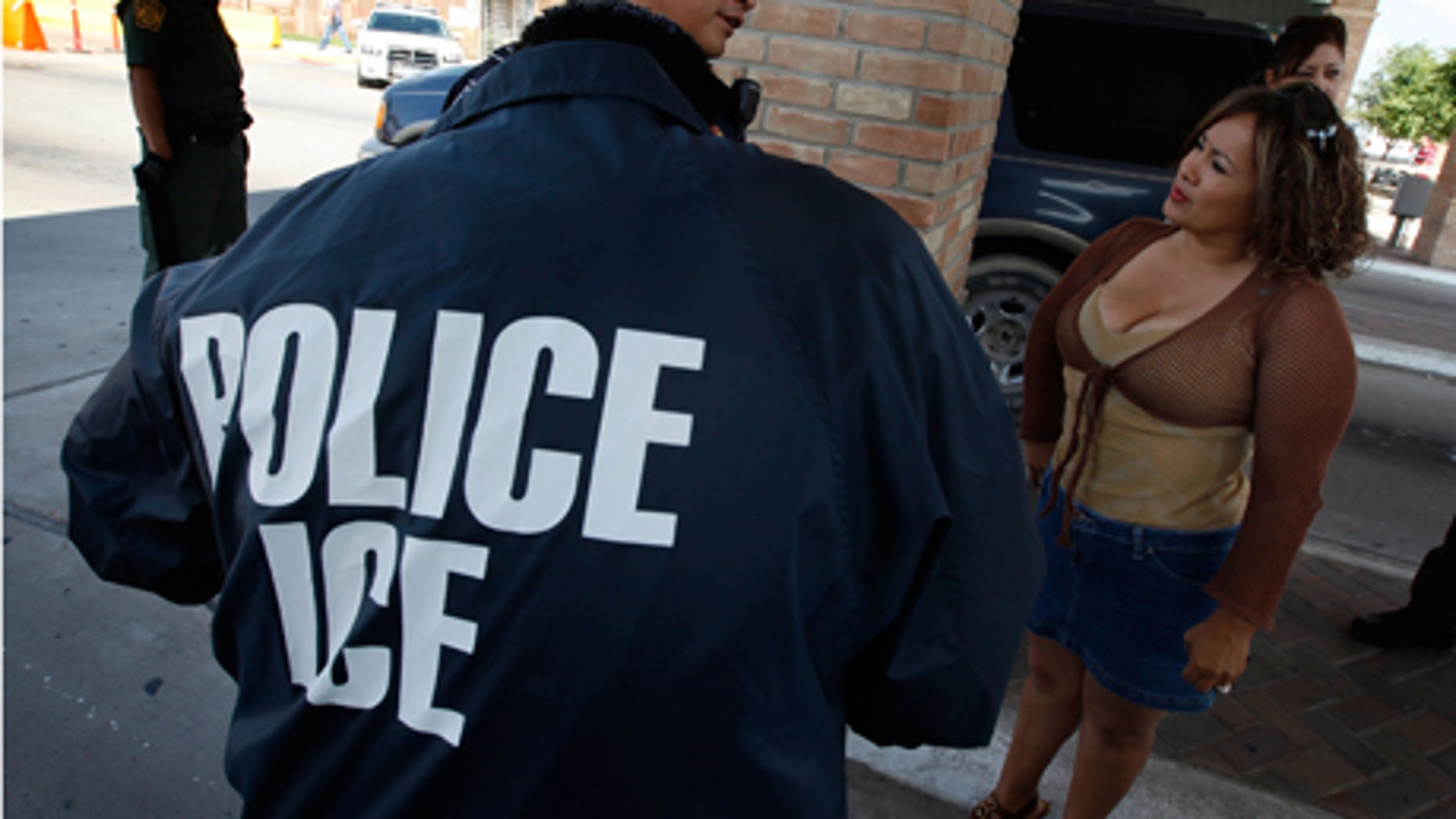 Law enforcement agencies, particularly in the Southeast, are increasingly turning over undocumented immigrants who commit even minor offenses to U.S. authorities for deportation, while others are focused on deporting more violent criminals, a report released Monday said.
The report by the Migration Policy Institute, a Washington-based nonpartisan think tank, said conflicting messages from the U.S. government and local political pressure may account for the discrepancy.
The study, which examined a program that allows participating local agencies to enforce federal immigration law, found that several agencies in the Southeast were turning over every undocumented immigrant taken into custody. An influx of immigrants in the generally conservative region has heightened political tension, the report said.
North Carolina, Georgia, Tennessee and South Carolina were in the top six in terms of growth rates of foreign-born populations from 1990 to 2009.
"This regional pattern reflects common political pressures that stem from rapid demographic change," the report said.
The study focused on the 287(g) program -- named for the section of federal law governing it -- issued by U.S. Immigration and Customs Enforcement. The U.S. Homeland Security Department, which includes ICE, in 2009 wrote new contracts for the local-federal partnerships and issued new guidelines telling local officers to focus primarily on undocumented immigrants charged with crimes like rape, murder, robbery or drug offenses.
But top U.S. government officials -- who have said the program that is in place in 71 jurisdictions nationwide can also be useful for deporting undocumented immigrants when resources allow -- offer a conflicting message, the report said.
An ICE spokeswoman said the agency was preparing responses to questions about the report's findings.
The report gave recommendations based on its findings. It did not call for the termination of the program, citing data and evidence from its visits to come to the conclusion that the program "amplifies ICE's enforcement capacity and can be implemented in a targeted fashion with limited negative community impact."
The gist of the report was that ICE needs to do more to ensure consistency in the program, which critics have said has given rise to racial profiling and civil rights violations.
The study is based on visits and interviews in seven 287(g) jurisdictions. Researchers also analyzed data provided by ICE on all people processed through the program in all participating jurisdictions.
In the first 10 months of fiscal year 2010, about half the immigrants detained under the program for transfer to immigration authorities had been accused of serious crimes, such as rape and murder, according to ICE data. The other half had been charged with misdemeanor or civil offenses, or only immigration-related crimes.
Enforcement varied widely in the seven jurisdictions studied. For instance, more than 70 percent of those detained for transfer in Las Vegas had been charged with serious crimes. That figure dipped to less than 10 percent in Colorado, Virginia, Maryland and Georgia sites.
Although about 68 percent of those handed over to immigration authorities in Colorado were not charged with criminal violations, ICE and state officials say many of those people were high priority because they were passengers in smuggling or human trafficking operations.
Los Angeles County is unique among the sites studied: Officials don't check immigration status until someone is convicted of a crime. Still, some 40 percent of people detained for immigration authorities there had committed only minor offenses.
On the other hand, the 10 jurisdictions with the highest percentage of people turned over to immigration authorities after committing only traffic offenses are all in the Southeast, the report said.
"What we see in Los Angeles is clearly a professional approach towards public safety and law enforcement where resources are allocated and prioritized toward those that are committing serious crimes," said Jerry Gonzales, executive director of the Georgia Association of Latino Elected Officials.
"Whereas in the Southeast you see the allocation of resources to non-criminal offenses, which clearly points to a politicized environment that we live in in Georgia," he said.
The Associated Press contributed to this report.
Follow us on twitter.com/foxnewslatino
Like us at facebook.com/foxnewslatino