Amendment Denying Birthright Citizenship Faces Long Odds, Experts Say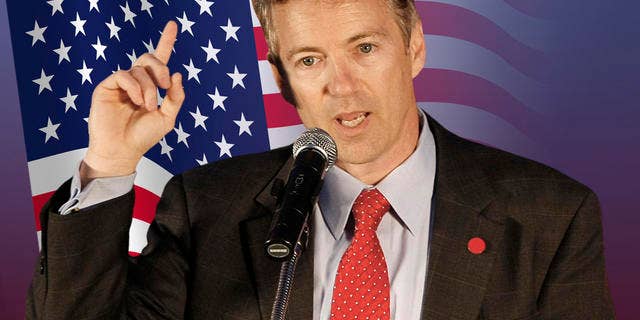 Legal experts say the effort by two U.S. senators to amend the Constitution so that babies born in this country to undocumented immigrants cannot automatically get citizenship stands little chance of succeeding.
"The framers of the Constitution made it very difficult to ratify it," said Kevin R. Johnson, the dean of the University of California-Davis School of Law and an immigration and civil rights expert. "It's a long process that would have to occur for a Constitutional amendment to, first, be acted upon by Congress, and then approved by the states.
"The last proposed constitutional amendment was the Equal Rights Amendment more than 25 years ago," Johnson said, "and after a long, complex and slow ratification process by the states, it was never ratified."
Senators Rand Paul of Kentucky and David Vitter of Louisiana, both Republicans, announced last week that they had introduced a resolution that would amend the Constitution – specifically the 14th Amendment – to deny babies born to undocumented immigrants automatic citizenship.
Only babies born in the United States who have at least one parent who is a legal resident, native-born or naturalized citizen, or an active member of the Armed Forces would automatically be U.S. citizens, according to the resolution.
So-called "birthright citizenship" is becoming a new front in the growing backlash against illegal immigration.
Republican lawmakers in Arizona last week introduced a bill calling for citizenship to be denied to babies of undocumented immigrants. Earlier this month, an Indiana lawmaker introduced a similar measure.
"For too long," said Vitter, the senator, in a statement, "our nation has seen an influx of illegal aliens entering our country at an escalating rate, and chain migration is a major contributor to this rapid increase, which is only compounded when the children of illegal aliens born in the U.S. are granted automatic citizenship."
Some proponents of such measures concede that they face an uphill battle; they say they hope to force a court ruling on the issue.
Paul, the Kentucky senator who was a Tea Party favorite when he ran for office last year, added: "Citizenship is a privilege, and only those who respect our immigration laws should be allowed to enjoy its benefits."
Johnson said citizenship is not a privilege, but "a right."
"It's constitutionally guaranteed," he said. "The senators seek to take away a right that has been bestowed faithfully since the Civil War."
But as unlikely as he believes it would be to revoke birthright citizenship, the push to do so "shouldn't be taken lightly," Johnson said. "It's a serious issue that relates more to immigration in the United States."
A Pew Hispanic Center analysis last year found that that nearly four out of five – or 79 percent – of the 5.1 million children, ages 18 and younger, of unauthorized immigrants were born in this country.
More states are likely to be dealing with birthright citizenship measures in coming months, said Pennsylvania State Rep. Daryl Metcalfe, founder of State Legislators for Legal Immigration. Metcalfe and other state legislators held a press conference in Washington D.C. in early January to announce a campaign to end birthright citizenship, saying that it encourages people to come here illegally so they can have U.S.-born babies.
The campaign also included pushing Congress to act on birthright citizenship.
U.S. Rep. Steve King, R-Iowa, introduced a birthright citizenship bill in the House a few weeks ago. Like other opponents of birthright citizenship, King argues that the 14th Amendment was not meant to be extended to babies of undocumented immigrants.
César Perales, the president of LatinoJustice/PRLDEF, a Hispanic organization that has vowed to mount a court challenge to any birthright citizenship measure that passes, termed the legislative efforts "a racist move" and anti-Latino.
"This country has a had a long history of using its immigration laws to deny people citizenship," he said, likening the resolution by Paul and Vitter to the Chinese Exclusion Act. "I don't think anyone would have even thought of introducing such legislation when we had undocumented people from Europe in large numbers."
"And to suddenly decide you're going to deny it because a majority of the undocumented people in the country are Latinos raises obvious questions," Perales said.
"Why now?" he added. "Why is it today a privilege to get automatic citizenship, and not when the babies of undocumented were Irish or Italian?"
You can reach Elizabeth Llorente at elizabeth.llorente@foxnewslatino.com.
Follow us on twitter.com/foxnewslatino
Like us at facebook.com/foxnewslatino