Colombian cutie arrested again after seducing man, stealing his pricey watch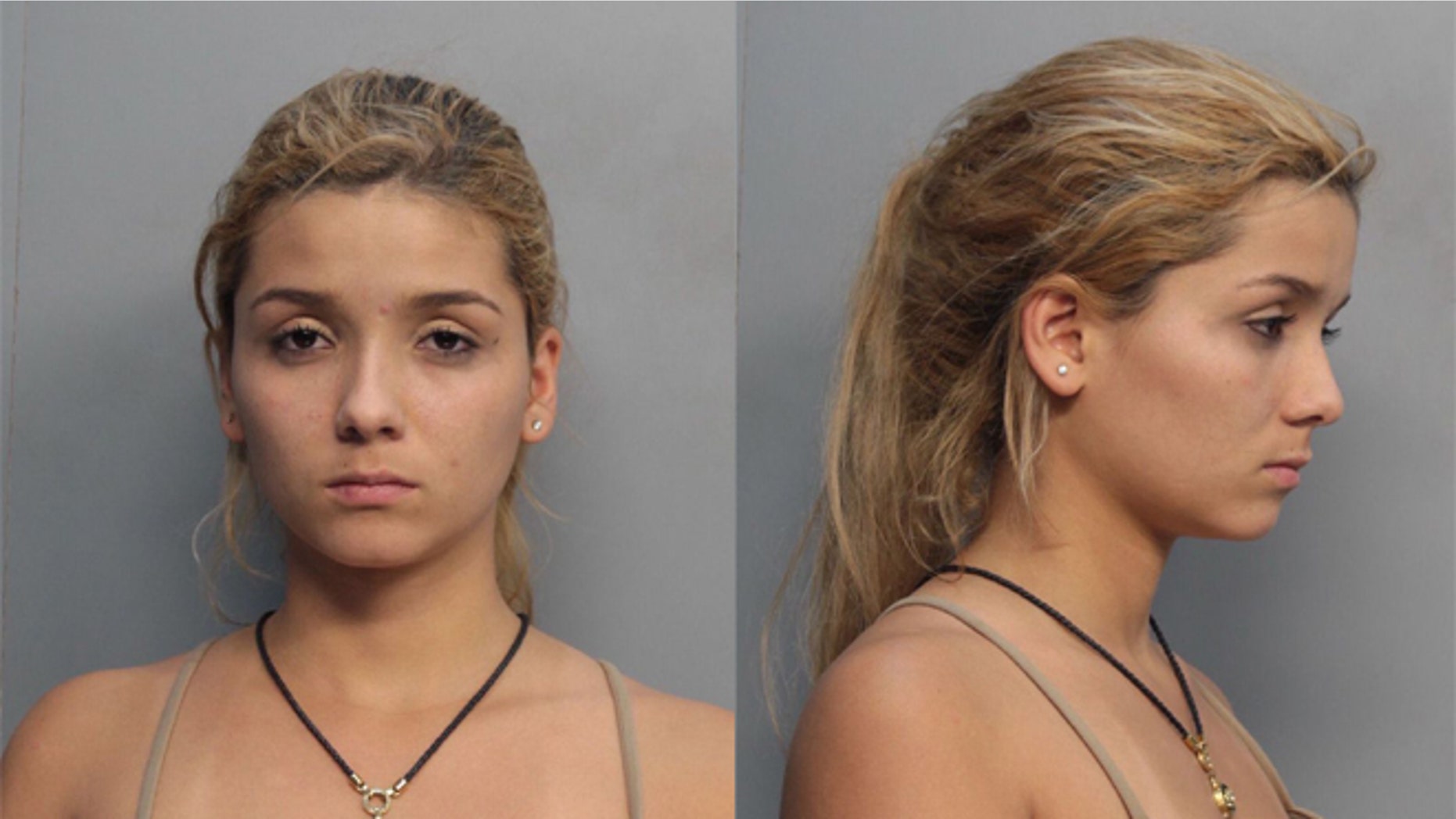 A beautiful Colombian woman with a penchant for stealing expensive watches from would-be Lotharios has struck again.
Liliana Vanegas, 25, was arrested for allegedly seducing a Los Angeles lawyer at a Miami Beach nightclub, drugging him and then making off with a $10,000 Panerai wristwatch that she pocketed from his apartment.
"It should be noted that the victim is a doctor, and upon waking up he knew that he was drugged, because he did not drink excessively that evening," Miami Beach police officer Katrina Lugo-Martinez wrote in her report, according to the Miami Herald.
After receiving the call, police did what they have already done three other times and headed over to Vanegas' apartment to put the cuffs on her.
"He identified her. We went and got her," police spokesman Ernesto Rodriguez told reporters. "Anyone who feels victimized, please contact Miami-Dade Crime Stoppers."
Vanegas was charged earlier this week with strong-arm robbery and grand theft and sent to the Turner Guilford Knight correctional facility, a Northwest Miami-Dade lockup she has frequented before.
Police said that they have heard from law enforcement in other states, including New York and Georgia, who believe Vanegas may be responsible for similar crimes there.
While authorities don't know how many men she has ripped off or when her crime spree began, her first arrest in Miami came in March when the burglarizing bombshell seduced a Canadian businessman and took off from his Miami Beach hotel room with his $28,000 Rolex.
After a chase by police, Vanegas and her accomplice, 30-year-old Francisco Trujillo, were arrested on the MacArthur Causeway.