Chile: Fog, Burning Field Cause 46-Vehicle Pileup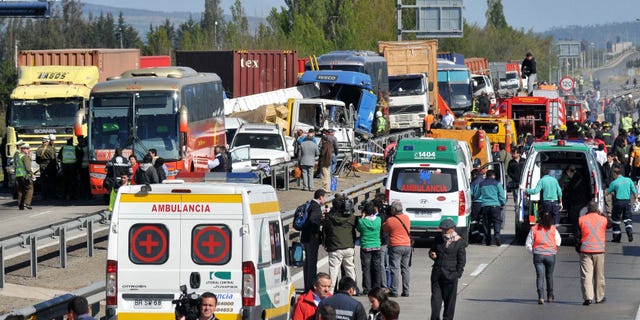 SANTIAGO, Chile -- Police say intense fog along the highway linking Chile's capital to the port city of Valparaiso led to a multiple pileup of trucks, cars and buses. At least 46 vehicles were crunched, killing at least four people and injuring more than 20.
Police say the accident started Wednesday when one small vehicle stopped suddenly due to lack of visibility in the dense morning fog.
Witnesses complained that the usual morning fog was made worse by smoke from the burning of nearby fields.
Health Minister Jaime Manalich said two helicopters as well as numerous ambulances went to the rescue.