British fighter jets scrambled as Russian bombers near UK airspace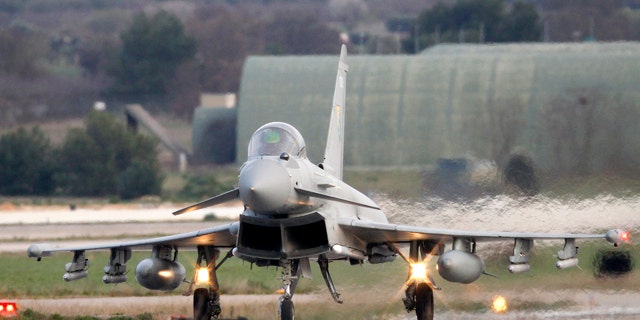 NEWYou can now listen to Fox News articles!
Two Russian bombers nearing UK airspace on Wednesday prompted British defense officials to scramble fighter jets to intercept the planes.
A pair of Royal Air Force Typhoon jets, part of the UK's Quick Reaction Alert, intercepted the supersonic bombers Wednesday afternoon and were escorting them south across the North Sea, according to Sky News.

The Russian bombers did not enter British airspace, which extends 12 miles off the coast, but were in the "area of interest," according to a defense official cited by Sky News.
The Russian bombers were Tupolev Tu-160 Blackjacks, an aircraft nicknamed "White Swan." They are the largest combat aircraft in the world.
Several similar incidents have occurred during the past year as Russia has taken a prominent role in the Syrian conflict.