At least 41 police officers killed in Argentina bus crash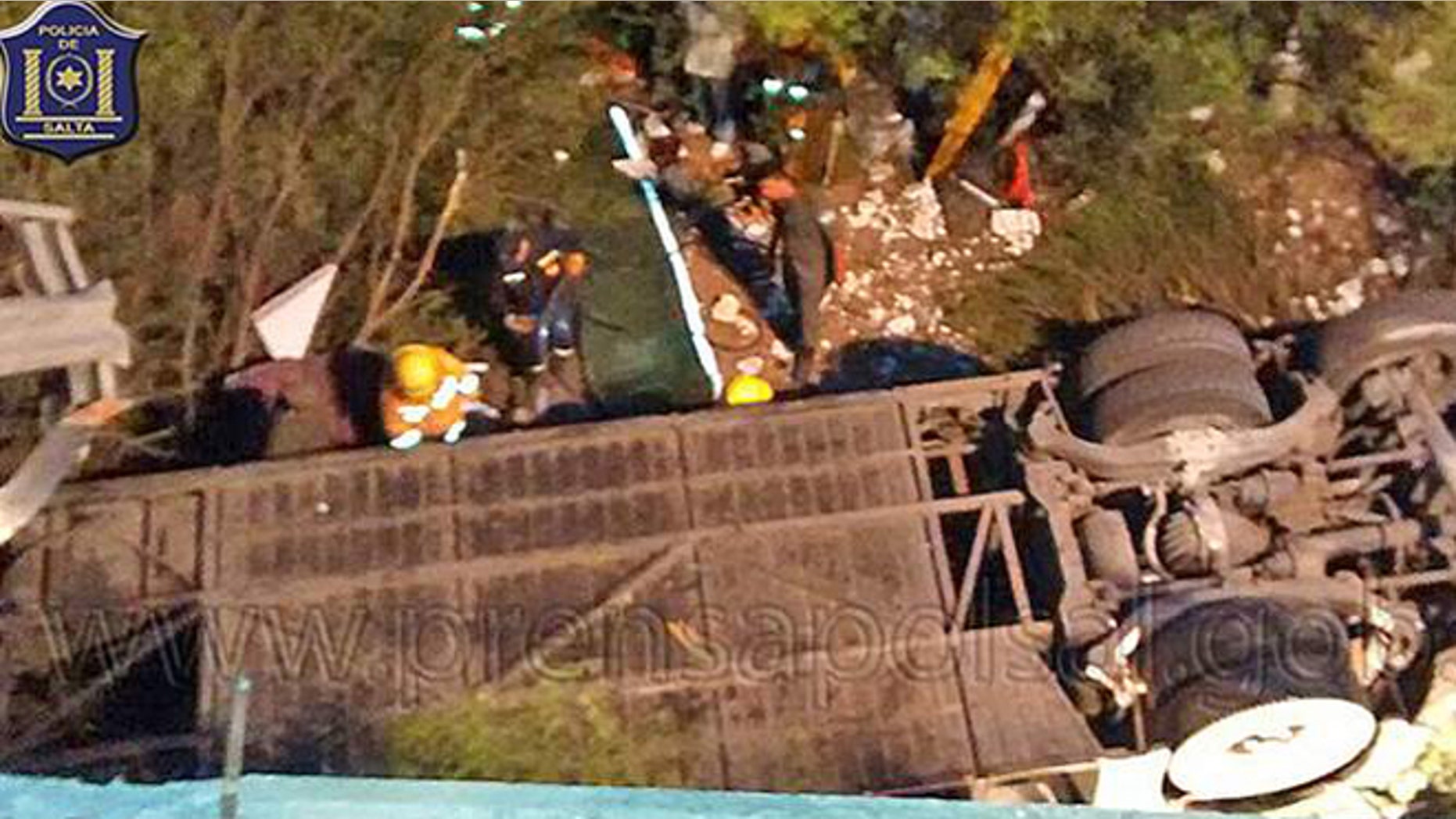 At least 41 police officers were killed Monday and some reportedly were trapped after their bus flipped and fell off a bridge in northern Argentina.
Authorities say the crash happened early Monday while a convoy of three buses with gendarmes officers was traveling near Salta, a city about 932 miles north of Buenos Aires.
"For reasons that are still unknown, the bus lost control while entering the bridge and fell into the creek bed below," said a statement issued by the National Gendarmerie, a special police force typically charged with patrolling frontier regions.
Gustavo Diaz, head of a group of volunteer firefighters in the area, told Argentine state agency Telam that 20 police were severely injured in the 65-foot drop and were being treated in area hospitals.
The group was heading to the province of Jujuy, the country's most northern region that borders Bolivia.
"Between 50 and 60 border patrol officers were on board. Some are still trapped," provincial emergency director Ernesto Flores told the La Red radio station, according to Reuters.
Police said in a statement that visibility was good at the time of the accident and they are considering mechanical failure as a possible cause, according to Sky News.
Gustavo Solis, the mayor of Rosario de la Frontera – a city in the area – told AFP that the road where the accident happened is known to be in poor condition.
The crash comes as President Mauricio Macri begins his first full week in office. He issued a statement offering condolences to the families of the victims.
"It's for this reason that we need to improve the roads so that this doesn't happen keep happening," the statement read.
The government also announced that Security Minister Patricia Bullrich and National Gendarmerie director Omar Ariel Kannemann were traveling to the scene.
The Associated Press contributed to this report.