YouTube shooter went to gun range before rampage, family did not warn about violence, officials say
NEWYou can now listen to Fox News articles!
The YouTube shooter visited a local gun range Tuesday morning before heading to the video-sharing company's headquarters in California to carry out the rampage that wounded three people, police said Wednesday.
Nasim Aghdam, 39, of San Diego, was believed to be upset with YouTube's policy and practices before opening fire in the company's headquarters in San Bruno, San Bruno Police Chief Ed Barberini said. Police are still determining the exact motive, but said her hatred toward the company appears to be the prime reason.
"That is the direction that we're being pointed to based on the information that we have now," Barberini had told Fox News earlier in the day.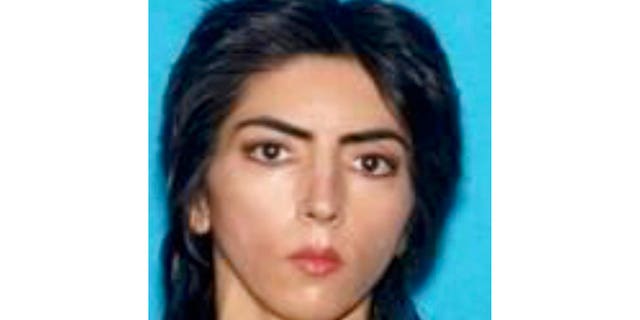 Aghdam, who died of a self-inflicted gunshot wound, did not have a specific target and did not know any of the victims.
"[We] have no indication that she was selecting individuals to fire at," Barberini said.
The self-described "vegan bodybuilder" got into the building through a parking garage. Investigators are in the process of executing search warrants at two properties.
Of the three people wounded, a 36-year-old man was still in the hospital Wednesday in serious condition, hospital officials said. Two other people, a 32-year-old woman and a 27-year-old woman, were released.
A timeline of Aghdam's movements leading up to the shooting was released by police. She was reported missing on Monday by her father, Ismail, who told police his daughter might be heading to YouTube because she "hated" the company, Mercury News reported.
"She was always complaining that YouTube ruined her life," Aghdam's brother, Shahran, also told reporters, according to Mercury News.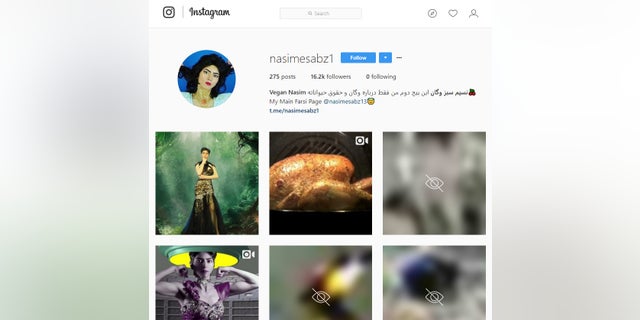 'SHE WAS SHOT TEN TIMES': WITNESS CLAIMS SEEING TWO WOMEN SHOT AT YOUTUBE HQ
Police found her sleeping in a vehicle parked in a lot in the Silicon Valley hub of Mountain View around 2 a.m. Tuesday, about 30 miles from where she would later carry out her rampage. She had driven more than 500 miles from San Diego to San Bruno. Officers called her family, who Mountain View police said gave no indication Aghdam might commit violence.
"During that call, we spoke with both the woman's father and her brother. The father confirmed to us that the family had been having issues at home, but did not act in any way concerned about why his daughter had left," police said in a news release Wednesday. "At no point during that conversation did either Aghdam's father or brother make any statements regarding the woman's potential threat to, or a possible attack on, the YouTube campus."
"Also, there was no indication from either Aghdam or her family that she may have been in possession of any weapons," the statement added.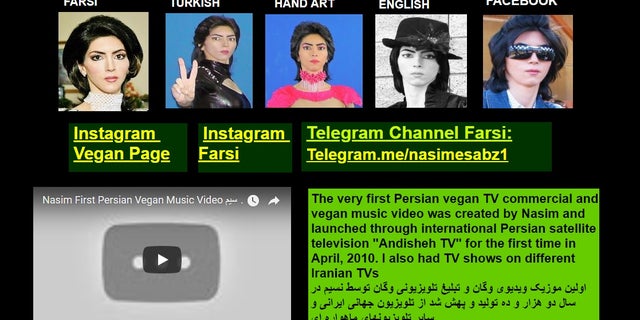 Police said Aghdam's father called back about an hour later to inform officers that his daughter was upset with YouTube after an incident involving her vegan videos.
"Once again, at no point did her father or brother mention anything about potential acts of violence or a possibility of Aghdam lashing out as a result of her issues with her videos. They remained calm throughout this second phone call," the statement continued.
But before the rampage and her concerned father's warning, Aghdam had voiced her hatred for YouTube on her social media pages and website. Using the name Nasime Sabz, the 39-year-old ran a Facebook page, two Instagram pages and multiple YouTube channels that garnered thousands of subscribers.
Aghdam described herself as an "animal rights activist" promoting a "healthy and humane lifestyle." Her pages were littered with strange workout videos, vegan cooking tutorials mixed with graphic animal abuse videos.
One clip showed animals being skinned alive while another video, which has been removed from YouTube, allegedly showed a "stolen pet dog cooked alive." She was also pictured at an animal rights protest in 2009 wearing a wig and jeans with large blood drops painted on them.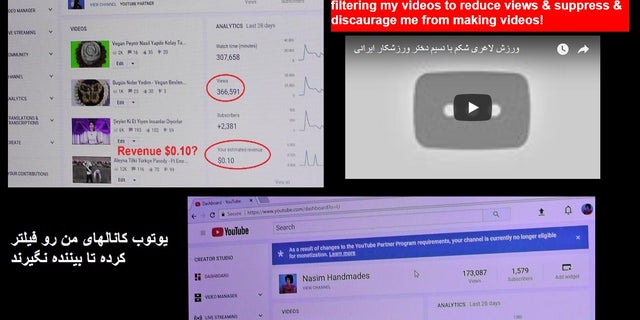 "For me, animal rights equal human rights," Aghdam told the San Diego Union-Tribune in 2009.
Another social media account said she was a model, artist and comedian. Her website featured bold fonts and rants about YouTube's policies that she claimed were barring her from getting video views.
"Youtube filtered my channels to keep them from getting views!" one of the messages on the site read. "There is no equal growth opportunity on YOUTUBE or any other video sharing site, your channel will grow if they want to!!!!!"
YOUTUBE SHOOTER ID'D AS WOMAN WITH APPARENT VENDETTA AGAINST COMPANY
She posted a screenshot complaining about the lack of money she earned in one of her videos after YouTube placed an age restriction on it. She said the company had "de-monetized" her channels and filtered them. In a video shared on Twitter, Aghdam said YouTube employees wanted users to be "their slaves."
"This video got age restricted after new close-minded youtube employees, got control of my farsi youtube channel last year 2016 & began filtering my videos to reduce views & suppress & discaurage me from making videos!" she wrote on her website.
Ismail told Mercury News Tuesday night his daughter informed the family a couple weeks ago that YouTube was censoring her content. She also claimed she stopped receiving money for her content.
"She was angry," the father said.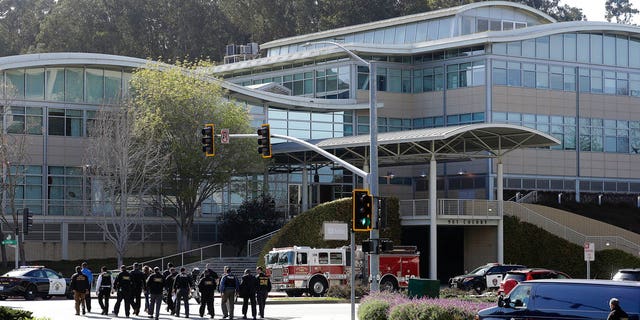 YouTube users can receive money from advertisements, but the company can de-monetize a channel for several reasons. It's unclear what occurred in regards to Aghdam's content.
YOUTUBE EMPLOYEE DESCRIBES SEEING 'BLOOD DRIPS ON THE FLOOR' AMID ACTIVE SHOOTER REPORTS
Her father said he didn't know when his daughter obtained the gun. It's also unclear if the family knew about Aghdam's shooting intentions.
Barberini had told Fox News earlier Wednesday he's not jumping to conclusions on whether the police department should have warned YouTube about Aghdam after her father revealed the 39-year-old was upset with the company Tuesday morning.

"There's a lot of factors and variables that go into it," he said. "It depends on how the information was received and how it was relayed and who it was relayed to. So there could be a process there that we'd wanna take a look at rather than jump to any types of conclusions."
Fox News' Dan Gallo and Jonathan Hunt and The Associated Press contributed to this report.