Youth in Washington state sue government over climate change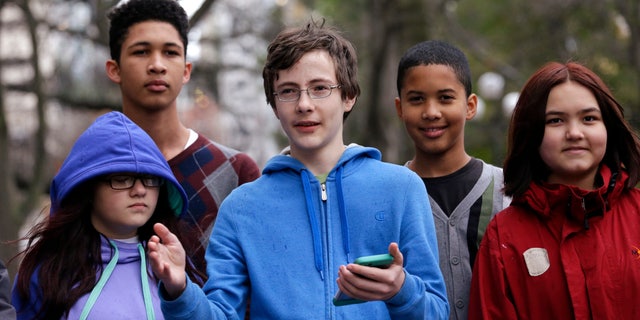 Eight children asked a state judge on Tuesday to find Washington in contempt for failing to adequately protect them and future generations from the harmful effects of climate change.
The petitioners asked the judge to require the state Department of Ecology to come up with science-based numeric emissions reductions.
The state argued that it has complied with the court's prior orders and there's no basis for finding the Department of Ecology in contempt.
King County Superior Court Judge Hollis Hill said she needed more time to deliberate after she heard arguments on Tuesday.
The case which is led by children ranging between 12 and 16 years old, is part of a national effort led by the Oregon-based nonprofit Our Children's Trust to force states and the federal government to take action on climate change.
A similar climate change case was allowed to proceed in Oregon earlier this month. In that lawsuit, activists argued the government's actions violate their constitutional rights to life, liberty, and property.
"The most concerning thing to me is that our planet will be destroyed and I would have done nothing about it," Aji Piper, a plaintiff in both the federal and Seattle cases said. "We're bringing this case because we need to have a stronger voice and right now that's through the legal system."
The children's attorney, Andrea Rodgers told the judge on Tuesday that, "Ecology has the legal authority and responsibility to remedy the ongoing legal violations of these young people's fundamental rights."
Assistant Attorney General Kay Shirey said in court that the department complied with court orders by adopting its clean air rule requiring power plants, refineries and others large polluters to reduce emissions by an average 1.7 percent each year.
Rodgers said that the case is not about the clean air rule but instead about the state's constitutional and statutory duties in protecting the rights of young people from the dangers climate change pose.
"This is the world I'm going to have to grow up in," said Gabe Mandell, of Seattle, before the hearing. "Ecology has a mandate to protect our future and they're not doing it. They're not doing their job and they're not doing what the judge ordered."
The Associated Press contributed to this report.