Trump seems to be changing his mind on climate change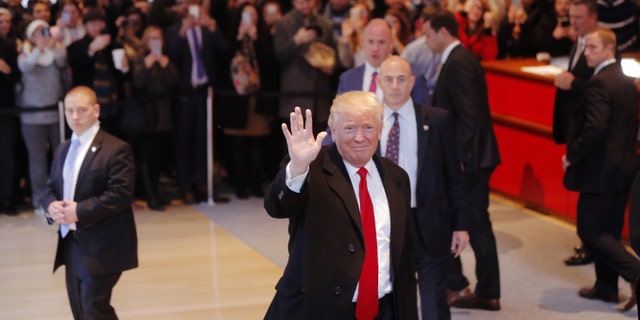 NEWYou can now listen to Fox News articles!
Donald Trump on Tuesday backed away from his earlier statements that climate change was a "hoax" invented by the Chinese and said there was some connection between the climate and human activity.
"I think there is some connectivity. Some, something. It depends on how much," Trump told reporters from the New York Times during a meeting at the paper's Midtown offices.
"Clean air is vitally important," he said, according to a series of live tweets by Times staffers.
In response to a question, the president-elect also said he was considering whether to withdraw from the Paris agreement on reducing greenhouse gases.
"I'm looking at it very closely. I have an open mind to it," Trump said, while adding that he was also considering "how much it will cost our companies" and affect U.S. competitiveness.
This story originally appeared on the New York Post.