WWII Vet Ordered to Remove American Flag From Outside New Hampshire Home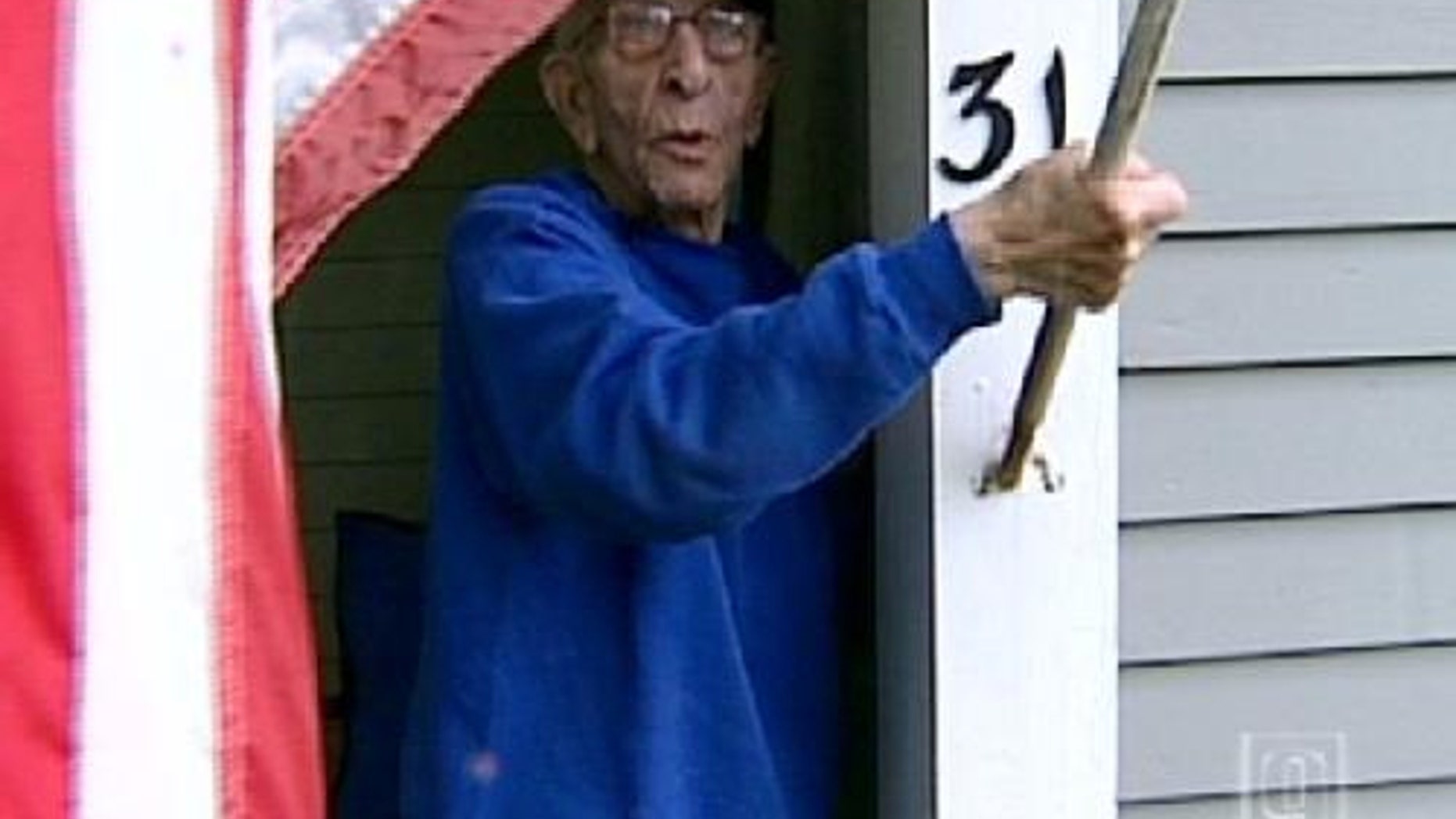 Joe LeVangie, 88, is a World War II veteran who didn't think twice about flying an American flag outside his New Hampshire home.
At least until last week, when the Hillsborough housing complex where he lives told LeVangie and his neighbors that flying the flag was forbidden.
EJL Management, which runs the Maple Leaf complex, issued a notice to residents ordering them to remove all flags from the front of their homes immediately, citing the complex's ban on outdoor decorations.
"The maintenance man took the bracket off the house so I couldn't hang it up anymore," LeVangie told FoxNews.com.
LeVangie, a Navy veteran, had been flying the American flag outside the home for nine years to honor "troops serving overseas and those who never came back."
Now, EJL seems to be doing an about-face. LeVangie thought a flag should be an exception to the outdoor banner rule -- and he and other residents, with the help of various community groups, are close to victory. A police association said the management company is committing to allowing the flags, based on an agreement with the association to replace those that have deteriorated.
LeVangie expressed confusion at why the management company allowed residents to display the American flag for so long if it was a true violation.
"It's been in the contract, I guess, but they didn't enforce it to much, cause I had mine up off and on for nine years," he said.
Under the preliminary agreement with EJL, the police association volunteered to cover the cost of replacing any flag that could not be replaced by its owner.
"An agreement was reached with the Police Association and the American Legion in the town of Hillsborough that if any of the flags became weathered or torn that they would basically look after the flags for the retirement community," Hillsborough Dispatcher Roarick told FoxNews.com.