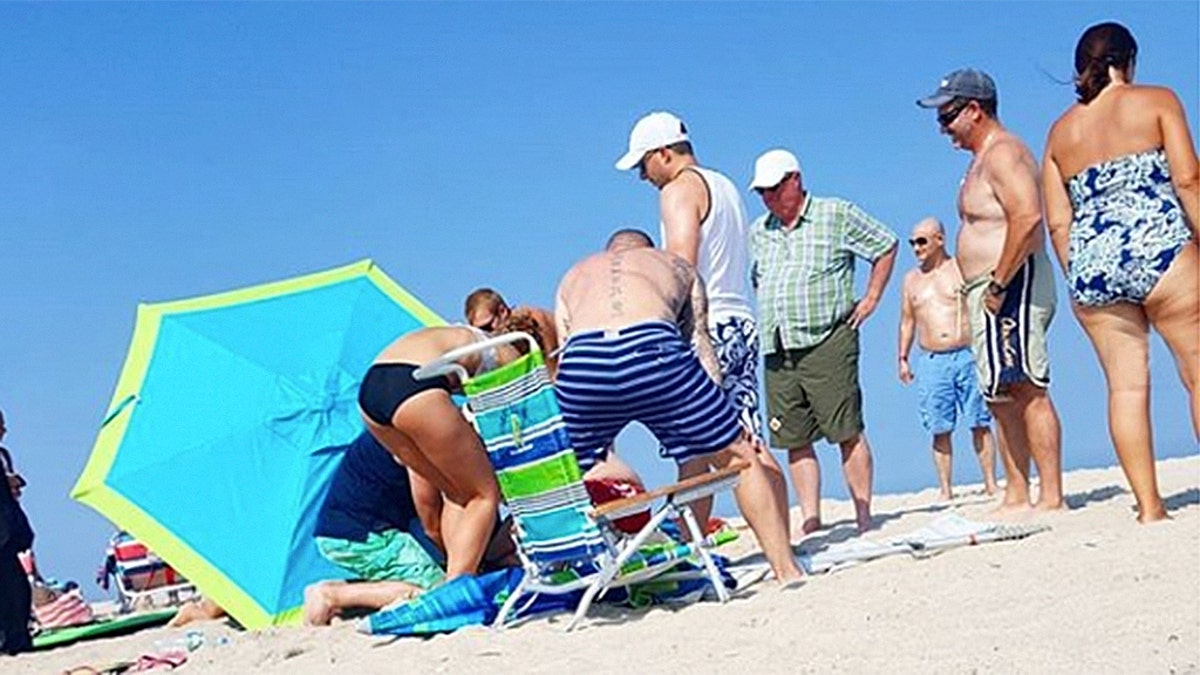 A British tourist was rushed to the hospital after she was impaled by a beach umbrella while sunbathing on the New Jersey shore on Monday, officials said.
Seaside Heights Police Det. Steve Korman told the Asbury Park Press the 67-year-old woman from London was on the beach around 4:30 p.m. when a portion of an aluminum umbrella pierced her right ankle and was driven completely through due to the "force of the wind."
Borough Police Chief Tommy Boyd identified the woman as Margaret Reynolds, and told the newspaper that crews had to use a bolt cutter to dislodge the umbrella.
A beachgoer who witnessed the incident wrote on Instagram that winds were strong at the time of the incident.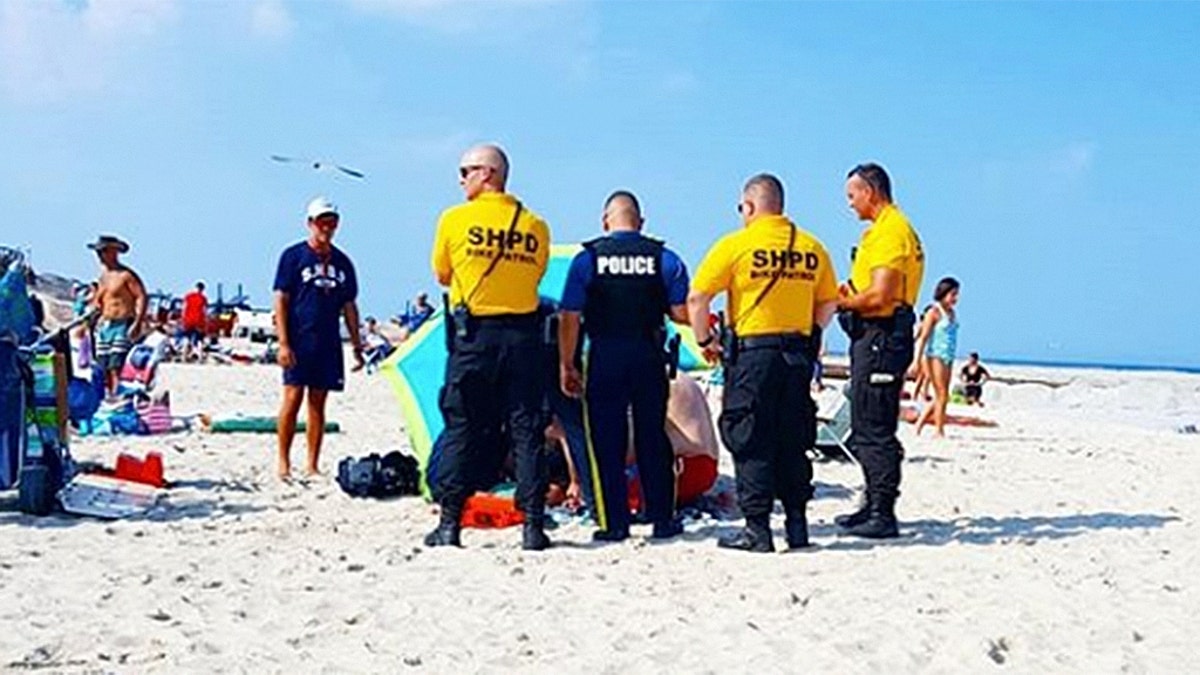 "There was a strong gust of wind, there were a couple umbrellas flying," the person wrote. "One of the corners of a random one went THROUGH HER F***ING LEG! That could have been me!"
DAD IMPALED BY 40-POUND SPEAR MIRACULOUSLY SURVIVES 'MIND-BOGGLING' INJURY
Police told the APP they did not know how the incident specifically occurred.
The woman was taken to Jersey Shore University Medical Cener by Tri-Boro First Aid Squad, NJ.com reported. Further details about the woman's condition were not released by authorities.