Wisconsin professor tells students Tea Party, Republicans at fault for slimdown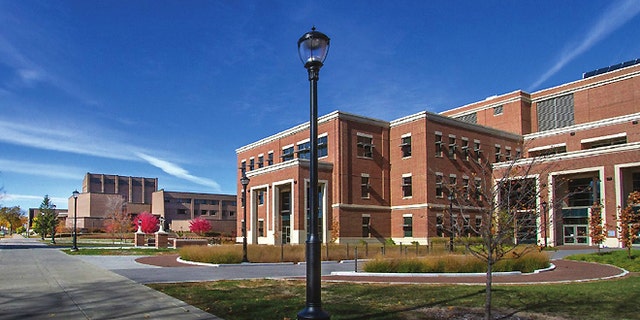 NEWYou can now listen to Fox News articles!
A Wisconsin college professor warned her students they wouldn't be able to get all of their homework done because of the partial government shutdown, and put a partisan spin on the bad news.
"Some of the data gathering assignment will be impossible to complete until the Republican/tea party controlled House of Representatives agrees to fund the government," University of Wisconsin La Crosse Assistant Geography Professor Rachel Slocum told students in an e-mail.
"The Census website, for instance, is closed," she continued. "Please do what you can on the assignment. Those parts you are unable to do because of the shutdown will have to wait until Congress decides we actually need a government. Please listen to the news and be prepared to turn in the assignment quickly once our nation re-opens."
At least one student in the online course reported the professor's political spin to the education blog The College Fix, which first reported the story.
Slocum could not be reached for comment, but a school official told FoxNews.com the issue was addressed.
"It would be inappropriate to use partisan politics in a class, so we contacted the professor in question," Chancellor Joe Gow told FoxNews.com. "We want to be sure our students feel that they can have a different opinion from others on campus," Gow added. "She (Slocum) can have a personal conversation with someone, but this e-mail was for an online class so the message is more in an official capacity."
In a subsequent e-mail from Slocum, also obtained by The College Fix, Slocum sought to downplay the politics of the partial government shutdown that has resulted from Congress' budget impasse.
"The e-mail I sent you all about the government shut down [sic] was not meant to be partisan, but it may have come across that way," she wrote. "It is true that I am dismayed that you cannot easily do the assignment. My opinion is that this shutdown is a bad idea."
She even pleads with her students at one point, asking them not to forward her e-mails to others outside the class.
"If you want to discuss all of this, let me know and I can make an internal discussion board about it. But please don't forward my emails to conservative blogs or list servs and I will make sure my emails explain things fully," she wrote.