Wisconsin grain silo avalanche that killed father and son is commonplace on US farms
The tragic deaths of a Wisconsin dairy farmer and his 14-year-old son last week in grain silo avalanche sent a familiar chill through America's agriculture community, whose members know too well the grim dangers of of life on the family farm.
While entanglements with machines or falls are generally seen as the most frequent cause of injury or death on farms, grain silo avalanches – whether inside the silo itself or from a structural collapse – happen almost on a daily basis, experts say.
"The accident in Wisconsin over the weekend is just another wakeup call that there are inherent dangers in production agriculture," Keith Bolsen, a former professor of animal sciences and industry at Kansas State University and the founder of the Keith Bolsen Silage Safety Foundation, told Fox News. "Silage and farming can be very dangerous."
The deaths of 51-year-old Daniel Briel and his teenage son David, on Saturday are an example of the most common type of accident to occur on farms with grain silos. The two, along with Briel's other son, 15-year-old Caleb, were working to clear off a buildup of silage – the dense, highly moist fodder used to fed animals - on the walls inside of the silo when an "internal collapse" occurred and buried Daniel and David. Caleb, who was also inside, was able to escape.
Bolsen noted that silage comprises 60 to 70 percent moisture, and a cubic yard of the animal feed can weigh up to half a ton or more. During the winter, silage will freeze on the inner walls of a silo and needs to be cleaned off by hand.
"We've seen numerous fatalities because of these collapses," Bolsen said. "And there are even more near misses that occur practically every day."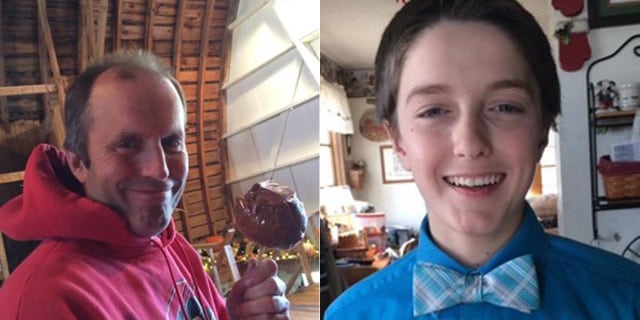 A study from Purdue University found that there were 29 grain entrapment cases reported in 2016 – a 21 percent increase from the previous year – with 11 of the cases proving fatal. In 2018, there have already been numerous reports of grain silo collapses, including one in Ohio that dumped 200 semi-truck-size  loads of grain over a local road.
The farming industry in recent years has moved away from the towering structures toward storage in bunkers and large piles. Even so, experts say, these more current practices pose risks of large chunks of the silage caving in and burying farmers – and in some cases even large farm equipment – under numerous tons of feed.
"I parked the front of my pickup about 12 feet back from the face of a bunker silo that was about 14 feet high," cattle rancher Richard Porter told researchers last year. "While I was standing about 30 yards away talking to an employee, the silage collapsed. It hit the hood of my truck hard enough that one could easily see the outline of the air cleaner."
Along with the avalanches, grain silos have been known to collapse and explode – causing massive fireballs as gases locked up in the silos are released. While Bolsen and other experts say these types of events are uncommon and usually occur because of faulty silo construction or metal fatigue, they are impressive to watch.
Indeed, a video of the moment a silo filled with corn toppled over and caused a flaming explosion in 2017 racked up millions of views on Facebook.
Experts say that while silo collapses and other accidents will always be a factor on farms, there are steps that can be taken to mitigate the risks.
Bolsen notes that the No. 1 way to save lives while working inside a silo is to not work alone -- and have somebody watching out for avalanches.
"Follow the buddy rule," he said. "It has saved countless lives."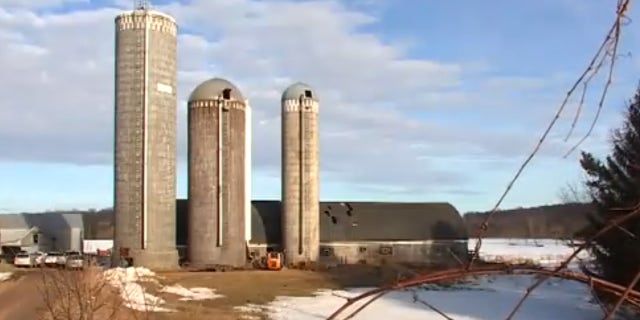 Other rules to follow include avoiding letting the silage build up too high, and rejecting complacency. Bolsen said that while it is too early to pass judgment on last weekend's tragedy, it is easy to become complacent when you're working long hours and have been doing a particular job for years.
"When we get tired, we make mistakes," he said. "But you can do something every day and it only takes a split second for disaster to strike."