Father, son killed in collapse inside silo at Wisconsin farm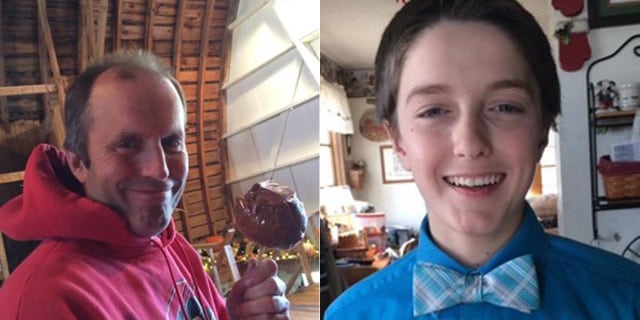 A father of five and his 14-year-old son were killed Saturday after the grain inside a silo at their Wisconsin dairy farm collapsed and trapped the pair, officials said.
The Barron County Sheriff's Department said in statement that 51-year-old Daniel Briel and 14-year-old David Briel were working inside the silo when an "internal collapse of silage" occurred. Briel's 15-year-old son, Caleb, was also with them inside when the collapse took place, but Caleb was able to escape.
"In the farming world these accidents do happen, but they usually don't lead to death," Barron County Sheriff Chris Fitzgerald told FOX9. "This one was just a tragic accident."
Rescuers had to use thermal imaging devices and extraction equipment to get to the pair. It took 45 minutes until the father and son were able to be pulled free, fire officials said.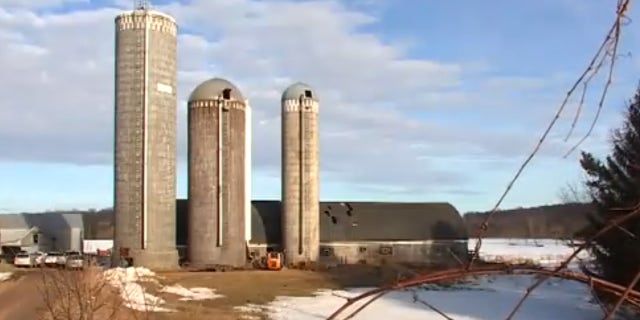 Authorities said Dan was dead when firefighters arrived at the scene and pulled him out, and David died shortly afterward.
"I have peace knowing that he was praying with our son," Melissa Briel told FOX9. "I have peace knowing that he was holding onto our son."
IOWA FAMILY FOUND DEAD IN MEXICO INHALED TOXIC GAS, AUTOPSIES REVEAL
Melissa said she was out of town when she got the call that the silage had collapsed at the farm in Hillsdale, located 89 miles east of Minneapolis.
"This time of the year silage gets caught up on the side and you have to get it off when it warms, but it just so happened to be too big of a chunk," she said.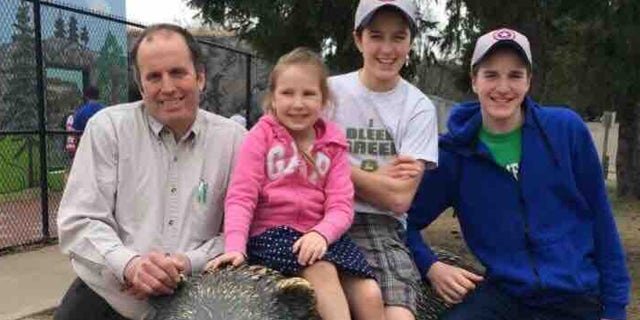 She's now turned to her faith to carry her through the next steps, as the community has set up a GoFundMe page for the family to help pay for funeral expenses.
"God is good even through hard times," Briel told FOX9. "I want people to take away that God is there and if you keep your faith in him he's going to see you through."