Wisconsin girls accused of stabbing classmate to please horror character to be tried as adults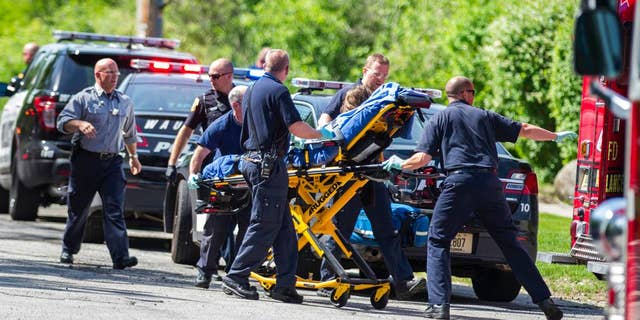 NEWYou can now listen to Fox News articles!
MADISON, Wis. – A Wisconsin judge says two girls accused of stabbing a classmate to please the horror character Slender Man will stay in adult court, where they could face decades in prison.
The 13-year-old girls' attorneys wanted the cases transferred to juvenile court, where the girls could be held for only five years. But Waukesha County Circuit Judge Michael Bohren ruled Monday they should remain in adult court.
The girls are accused of luring Payton Leutner into the woods during a sleepover and attacking her in May 2014. Payton was stabbed 19 times but survived. All three girls were 12 at the time.
The suspects were charged with attempted first-degree intentional homicide, automatically placing them in adult court under Wisconsin law. If convicted, they could face up to 65 years in prison.