Whirlwind heist: Video shows thieves steal $250G of gold and diamonds in seconds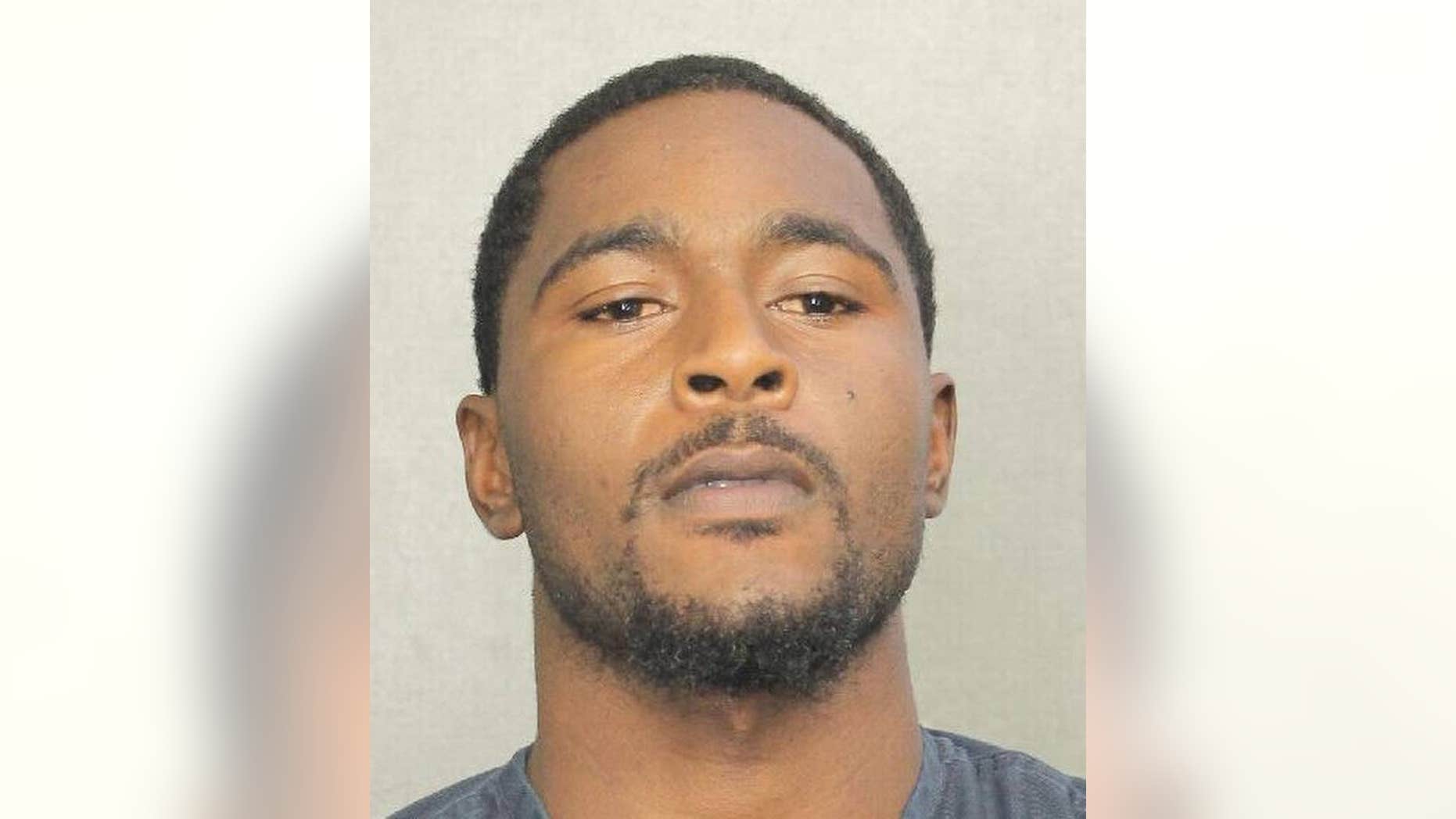 Surveillance video captured three robbers who apparently stole more than $250,000 in gold and diamonds from a Florida jewelry store in under a minute -- as two of the suspects remain on the loose.
It started as a four-door gray Honda sedan pulled up in front Coral Ridge Mall in Fort Lauderdale just before 5 p.m. on Monday. Two men – one wearing a red hoodie – barged into Nouri's Hallmark and Jewelry Shop, breaking the glass showcases with hammers, WSVN reported.
MAN WHO STABS 3 IN HOLLYWOOD RESTAURANT KILLED BY POLICE
"I was standing here; they came in with a hammer, smashing the window, the glass showcases and grabbing all this gold and diamonds," store owner Nouri Hassan told reporters.
He has owned the business for more than 35 years.
A third perpetrator wearing a ski mask was seen entering the business as Hassan tossed a chair at the thieves.
HOMELESS VETERAN BACK ON HIS FEET THANKS TO THE HELP FROM A STRANGER
"I tried to slow him down, because he said, 'I have a gun,'" Hassan said. "As soon as he said that, I threw the chair at him to stop him and slowing down."
Security cameras caught them running out of the shopping center with plastic bags and taking off in the Honda.
Fort Lauderdale police stopped the car later that night and arrested Devonte Black, who was identified as one of the trio. The other two were still at large.
According to the Miami Herald, Black was charged with armed robbery and firearm possession by a convicted felon. Black was previously sentenced to two years and 11 months in prison for a 2009 home burglary.
Black appeared before a judge on Tuesday, and seemed to be under the impression that he would be able to post a bond, WSVN reported.
"My attorney, he's in Palm Beach. He doesn't know I'm incarcerated," Black told Broward Circuit Judge Michael Davis. "Like I told him, I can go in with a public defender in this case. I just needed to get a bond."
Davis denied Black's request for bond, saying "Well, sir, it's a punishable-by-life offense. You may not be entitled to a bond."
According to WSNV, Nouri's Hallmark Shop has been the target of thieves before. In May 2015, robbers smashed the store's display cases and took off with thousands in merchandise.
Hassan, who is considering closing down the store, said he is just thankful nobody was hurt.
"These scumbags, I mean, they don't have – they don't care. They shoot you, they kill you for a few hundred dollars," he said.