West Virginia mom arrested after spraying bleach in baby son's face, police say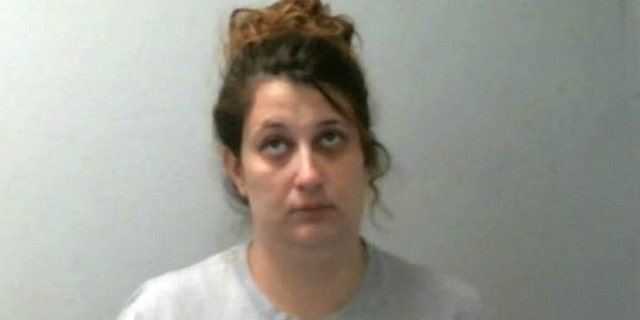 A West Virginia mother was arrested after she admitted to spraying bleach in her 16-month-old son's face, authorities said.
Sylvia Lynn Eden, 27, of Parkersburg, was arrested this week on two felony charges, including child abuse resulting in serious bodily injury and child neglect creating serious bodily injury, the Parkersburg Police Department announced in a news release on Wednesday.
WISCONSIN MAN WHO CRASHED CAR IS TASERED AFTER DANCING BAREFOOT, USING 'KARATE MOVES' AMID TRAFFIC, COPS SAY
Eden's arrest comes after authorities with the police department were called by the Nationwide Children's Hospital regarding the boy's suspicious injuries -- chemical burns to his face, back and shoulders -- that were "not consistent with accidental trauma," the police department said.
Officials with the police department interviewed Eden, who claimed initially her son's 4-year-old sibling sprayed him with bleach as he was lying in his crib.
Later, however, Eden allegedly admitted she was the one who sprayed her son with bleach, telling a detective with the department she did so because the baby was crying and "she was upset."
COLORADO WOMAN SHARES GRAPHIC PHOTOS AFTER HORRIFYING DAYTIME SEX ASSAULT IN PUBLIC PARK
She also told the detective she left her son in the crib for 20 minutes before going back to check on him. Eden said she "blamed the incident on the other child because she would not be able to defend herself and say otherwise," the police department said.
Both children are now living with family members or friends, the department said. Eden is being held at the North Central Regional Jail on a $200,000 bond.