Weather service says tornado left 1 dead, 4 injured at eastern Michigan campground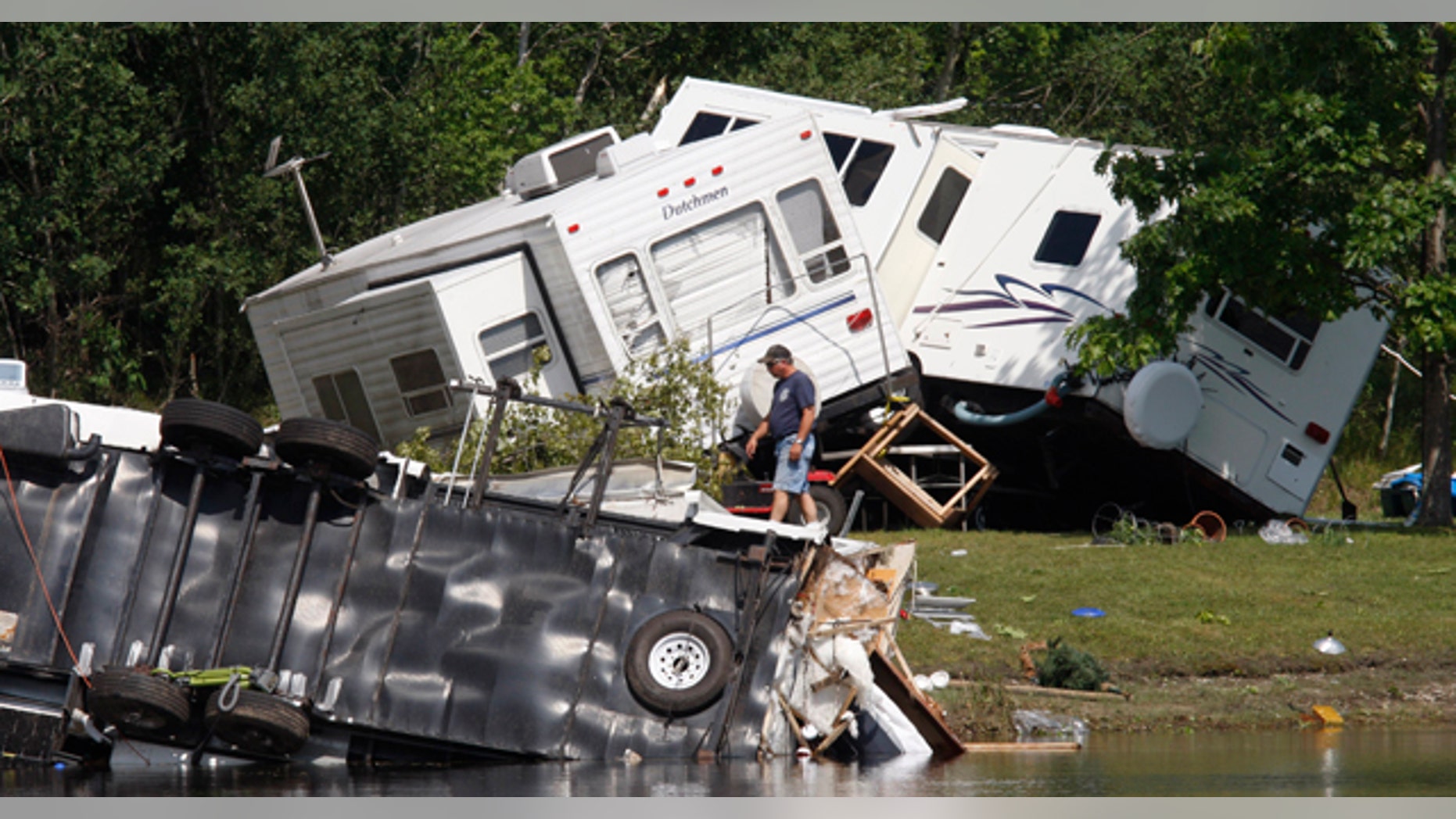 CLYDE TOWNSHIP, Mich. – CLYDE TOWNSHIP, Mich. (AP) — The National Weather Service has confirmed that a tornado hit an eastern Michigan campground, leaving in its wake one person dead, four injured and massive damage.
Meteorologist Steve Freitag of the weather service's White Lake Township office says the tornado struck shortly after 7 p.m. Sunday at the Fort Trodd Family Campground in St. Clair County's Clyde Township. The relatively weak tornado contained estimated wind gusts of 95 mph.
Authorities say seventy-five-year-old James Anderson of Mount Clemens was killed but declined to release details. Four people were taken to area hospitals with non-life-threatening injuries.
The storm knocked over trailers and scattered furniture, bikes and debris throughout the private campground about 65 miles north of Detroit.