Warlord 'Jungle Jabbah', accused of cooking and eating heart, sentenced to 30 years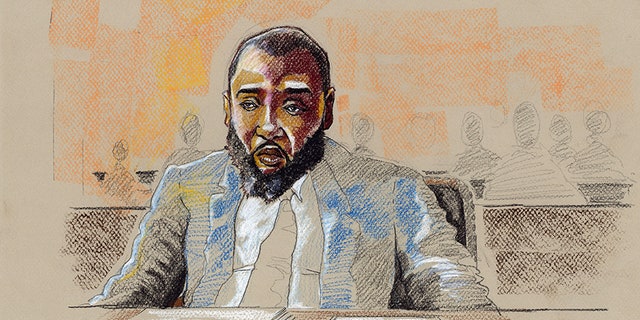 NEWYou can now listen to Fox News articles!
A Liberian warlord who allegedly murdered his enemies and had their hearts cooked and eaten was sentenced to 30 years in federal prison for lying about his murderous past while seeking asylum to the United States.
Mohammed Jabbateh, 51 – known as feared commander "Jungle Jabbah" – received asylum to the U.S. in 1998. He settled into a life in East Lansdowne, Pennsylvania, where he started a business and a family, all the while lying about the atrocities he committed during Liberia's multi-faction civil war that ravaged the West African nation between 1989 and 1997.
He "committed various acts of shocking brutality including rapes, sexual enslavement, slave labor, murder, mutilation and ritual cannibalism," the U.S. Attorney's Office said in a press release on Thursday.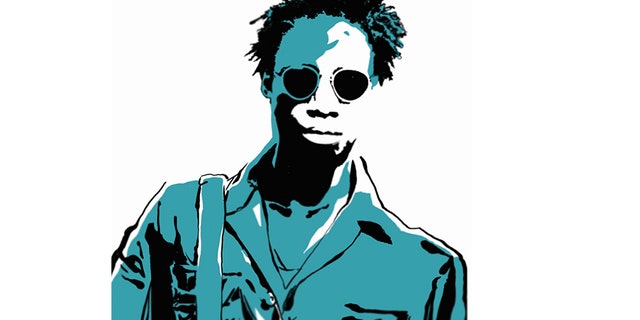 Jabbateh, who built an international shipping business and is the father of 13 children in the U.S. and Africa, was found guilty in October of two counts of fraud in immigration documents and two counts of perjury. He was the first person found guilty of crimes connected to the documented atrocities during the civil war.
Prosecutors said Jabbateh was not truthful during his asylum application nor when seeking permanent legal residency about his membership in the group called the United Liberation Movement of Liberia for Democracy, and later ULIMO-K, rebel groups that battled for control of Liberia.
During his trial last year, two dozen witnesses, including 17 Liberian victims, testified against Jabbateh.
One said the former warlord sliced a baby from a pregnant woman's stomach and strung her intestines up as rope. One woman testified that she had been captured and turned into a sex slave at 13 and was raped daily for weeks until she managed to escape.
"This defendant committed acts of such violence and depravity that they are almost beyond belief," U.S. Attorney William M. McSwain said, according to the Philadelphia Inquirer. "For his surviving victims and the family members of those he brutally murdered, we hope this sentence offers some measure of comfort."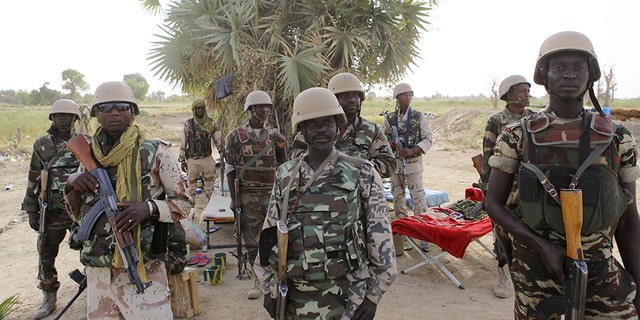 Perhaps the most gut-wrenching testimony came from the wife of a village chief who said Jabbateh, in 1994, ordered his soldiers to kill her husband -- whose heart was then boiled and eaten by his soldiers.
U.S. District Judge Paul Diamond said Thursday those accusations factored into his decision to veer from the federal sentencing guidelines of 15 to 21 months for perjury and fraud.
"I am departing not based on the horror of the atrocities the defendant committed abroad," he said, according to The Philadelphia Inquirer. "Rather, I am departing based on the egregiousness of his lies…and their effect on our asylum laws and the immigration system."
When Jabbateh had the opportunity to speak to the judge he said: "Your honor, sir, I have nothing to say."
Jabbateh has acknowledged that he was called Jungle Jabbah and disclosed that he was assigned to a security detail for a rebel leader, but he maintained that he never committed the violent acts described.
His attorney, Gregory Pagano, said during the trial that prosecutors were "hoodwinked" by "tall tales" that weren't backed up by forensic evidence.
"These are tall tales of enemies settling old scores – not because they had personal experiences with him but because of what group he's identified with," Pagano said at the trial, according to a posting on his website. "There is no greater motive than revenge."
But the prosecution denied that.
The case represented one of a handful of legal efforts to track down people accused of committing atrocities during the civil wars that began in 1989 and devastated Liberia through most of the 1990s and early 2000s, experts said.
In 2008, the son of former Liberian President Charles Taylor was convicted in a federal court in Florida of torturing or ordering the torture of dozens of his father's political opponents. Charles McArthur Emmanuel, who is better known as Chuckie Taylor, was sentenced to 97 years in prison. He also was sued by five torture victims who were awarded $22.4 million in damages.
The Associated Press contributed to this report.