Want Fox News with that? McDonald's stays 'fair and balanced' after super-size tantrum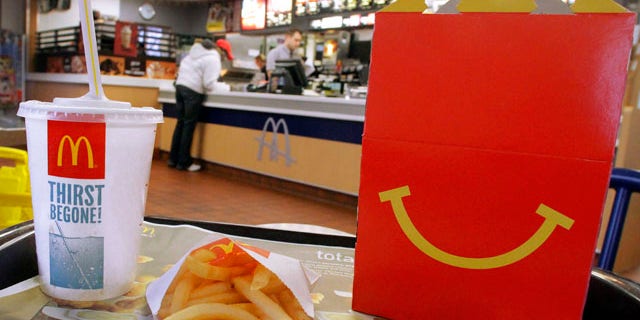 The owner of a New Jersey McDonald's who serves up Fox News Channel with Big Macs refused to change the channel in a confrontation caught on tape by an angry customer.
Craig Lechner, of Fair Lawn, was not loving it when he was at his local golden arches with his 3-year-old daughter over the weekend and a TV in the dining area was tuned to Fox News. Lechner, who described himself in local reports as a liberal, was so infuriated that he got out of his seat and asked owner Sebastian Lentini to change the channel, according to Fair Lawn-Saddle Brook Patch.
Lentini refused, telling Lechner that he was enjoying watching the top-rated cable news channel. Lechner then started to videotape the confrontation he'd started.
Lechner said his issue with the channel being on in the dining area was not political, but based on the inadvertent recent airing of a man committing suicide after a car chase. Fox News Channel has apologized for the incident.
Lentini declined to comment to Patch, only noting that he shows a variety of news channels in addition to Fox.
Lechner decided to take more action after his visit and contacted a McDonald's corporate representative and regional manager. He was shocked to learn that individual franchisees get to control the clicker and that there are no corporate-imposed regulations on channel surfing.
Click here for more from Fair Lawn-Saddle Brook Patch