Virginia county cancels classes Friday over Islam lesson backlash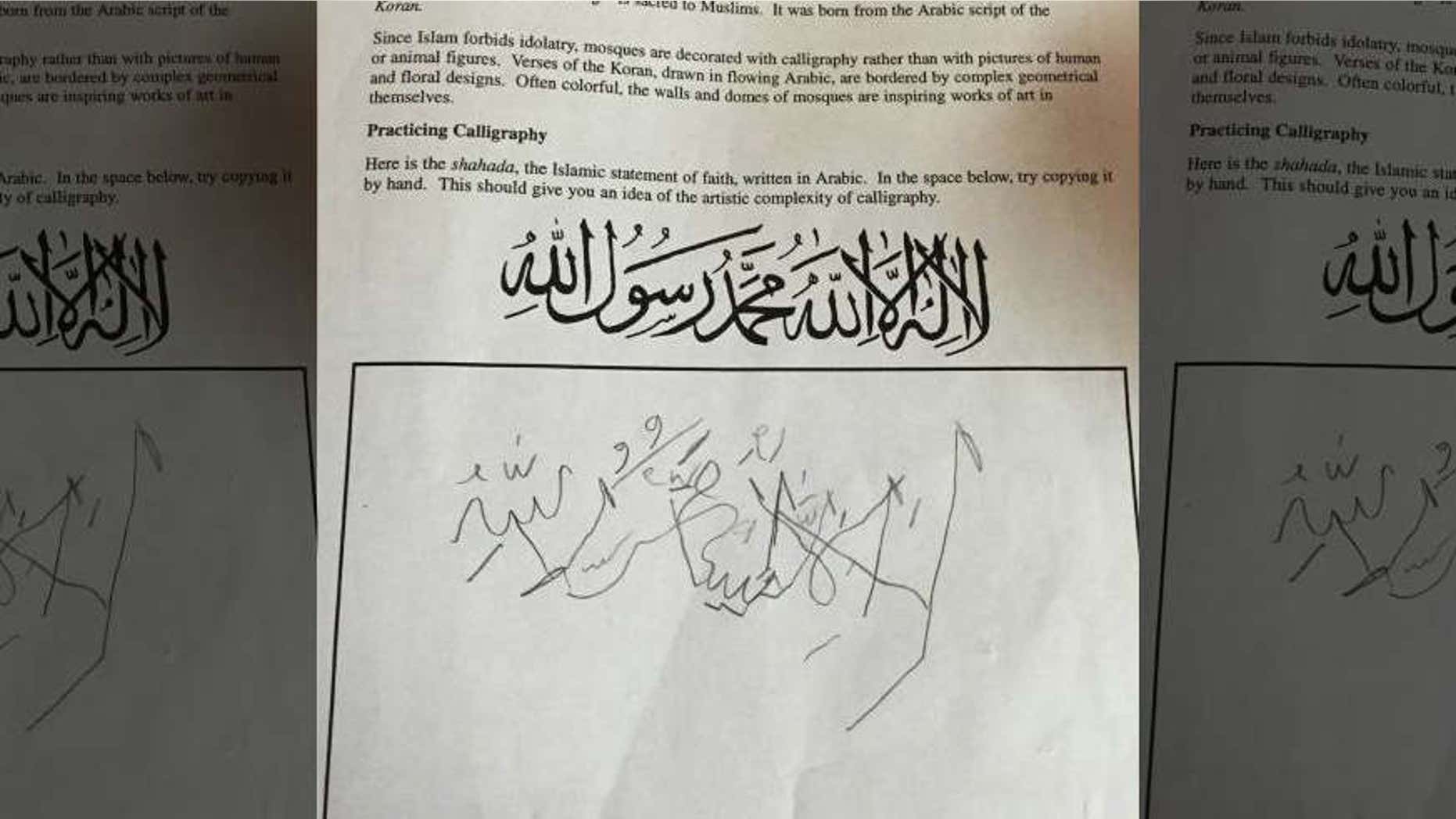 A Virginia county shut down schools Friday amid security concerns after parents loudly objected to a world geography lesson that including a teaching on Islam.
Augusta County school district officials first held a meeting with upset parents on December 11. Four days later, the same day FoxNews.com covered the story, school officials held another meeting, during which some parents demanded the teacher be fired.
On Thursday, School Board President Eric Bond announced the decision to cancel the next day's classes.
Bond said the decision was made "out of an abundance of caution" after consulting with law enforcement. He said there was no specific threat to students. However, officials wrote in a statement on the district's website that they were worried about the "tone and content" of emails and phone calls they were receiving.
Augusta County Sheriff Randall D. Fisher said he dedicated an investigator to comb through the messages as a precaution.
Riverheads High School teacher Cheryl LaPorte had asked students to complete an assignment that included practicing calligraphy and the Muslim statement of faith, "there is no god but Allah. Muhammad is the messenger of Allah."
Students in the high school's class were also invited to wear the traditional hijab, or head scarf. Parents told the newspaper the students weren't given a translation of what they were writing.
"Neither these lessons, nor any other lesson in the world geography course, are an attempt at indoctrination to Islam or any other religion, or a request for students to renounce their own faith or profess any belief," the district said in a statement provided to Fox News on Tuesday.
The school district further defended the lesson saying the assignment was consistent with the Virginia Department of Education Standards of Learning and the requirements for content instruction on world monotheistic religions.
The district said they also cover other religions – including Christianity, Buddhism, Judaism and Hinduism.
"Although students will continue to learn about world religions as required by the state Board of Education and the Commonwealth's Standards of Learning, a different, non-religious sample of Arabic calligraphy will be used in the future," Doug Shifflett, Augusta County's assistant superintendent for administration, said in a statement.
Extracurricular activities were also canceled for Thursday and through the rest of the weekend.
The teacher declined comment. A Facebook group supporting LaPorte had more than 2,000 members on Friday.
The Associated Press contributed to this report.