Viral video shows Wisconsin cop sparring with IRS scammer over phone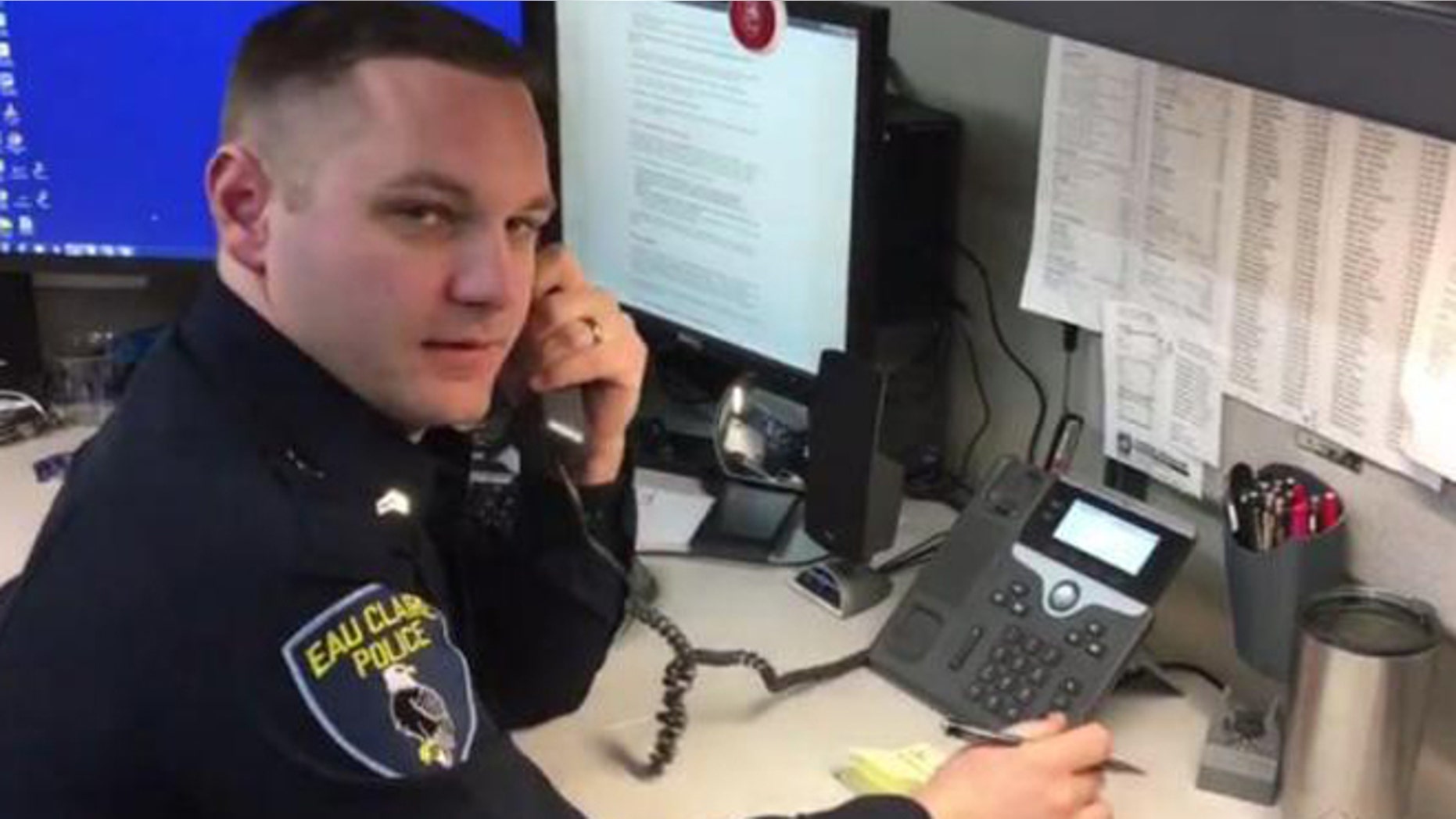 A video that shows a Wisconsin cop on duty returning a call from a scammer impersonating an IRS agent has gone viral on Facebook.
"Hello, is this the IRS? It said to call this number, you said I had committed a fraud or something?" Eau Claire Police Officer Kyle Roder says in the video posted on Facebook Tuesday. The video had been viewed 4.3 million times as of Friday afternoon.  Roder called a number left on his cell phone with a message saying he would be arrested if he did not call back right away.
After a brief exchange, Roder asks the scammer why he wants his address.
"But you said you're going to issue a warrant for me and come to my house," Roder says. "If you don't have m address, how are you going to do that?"
BLUE LIVES MATTER FLAG DEEMED 'RACIST,' ORDERED TO COME DOWN
As the call continues, the scammer says his name is James Maxwell and he lists his badge number.
When Roder asks him to repeat that information so he can write it down, the scammer says his name is James Johnson.
"I thought you said it was James Maxwell last time," Roder says.
"James Maxwell Johnson, sir," the scammer says.
The video cuts to Eau Claire County Sheriff Detective Don Henning, who says, "The sheriff's office does not receive information for the IRS or warrants for citizens based on phone calls like this. This is truly a scam."
The Eau Claire posted the video on its Facebook page Tuesday.