Viral video shows Chicago officer sleeping on the job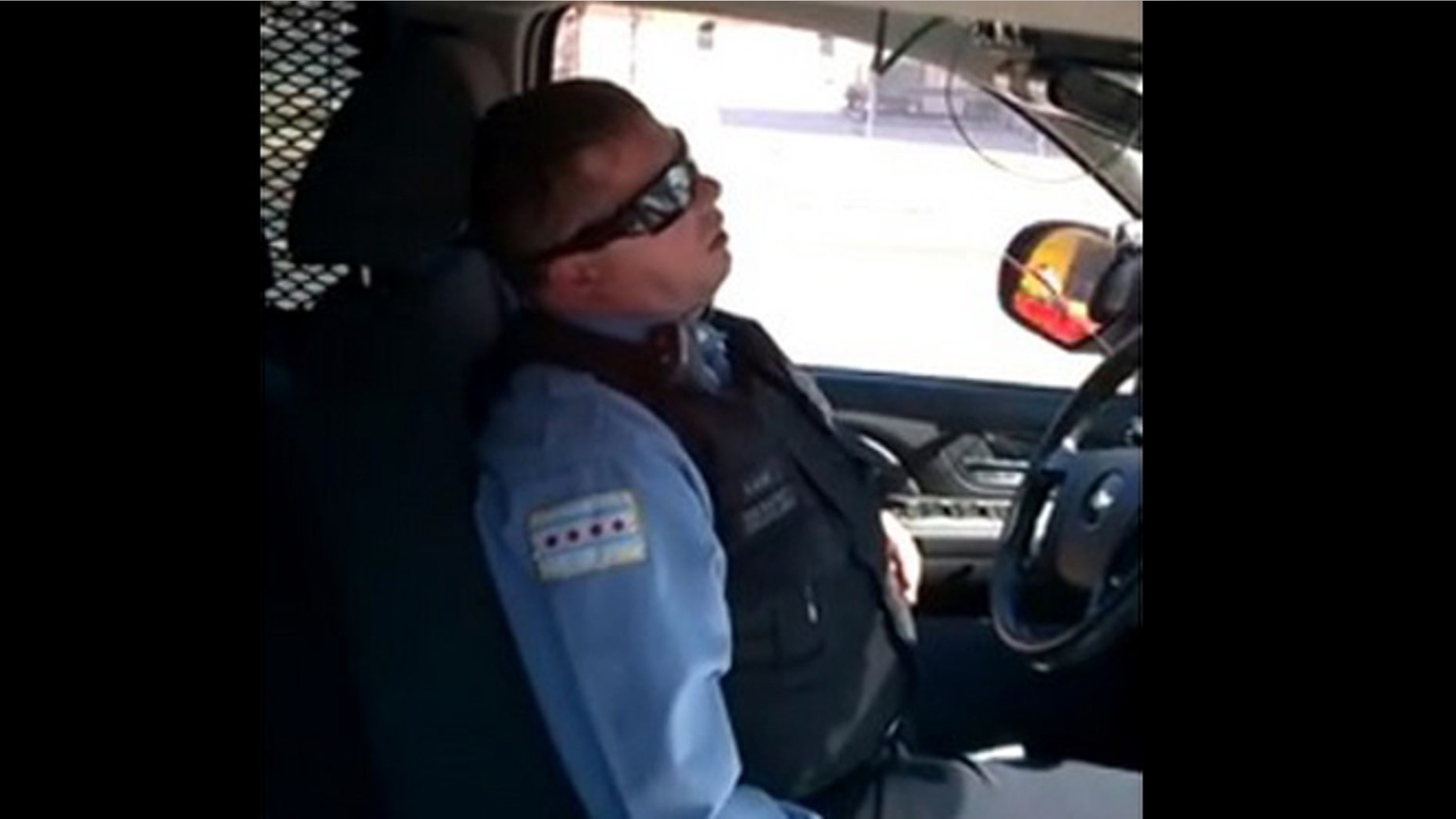 Chicago Police officials say an officer could face disciplinary action after a video of him sleeping on the job went viral.
The video, recorded by resident Julian Collins on April 23, shows the officer wearing shades and sleeping while parked in his SUV on a busy street in West Englewood. As of Tuesday night, the video has been viewed more than 725,000 times, Fox 32 News reports.
Collins told the station that he first saw the officer asleep as he walked to a nearby liquor store and notice he was still dozing off when he came back 7 minutes later.
"I really think he doesn't deserve his job at all, said Krystal Frey, who works at a cellphone store on the street. "I think that all the kids that die here, especially the kid who died right down the block from getting shot for a phone, why are they on the block if they are not even taking care of anybody? It's useless."
Chicago police said the behavior in the video is not consistent with what they expect from their officers.
"We are already aware of this video and this matter is under investigation, which may result in disciplinary action," the department said in a statement. "From all appearances this incident is not in keeping with the high expectations placed on our officers by this department and the residents of Chicago -- which is unacceptable."