Video: Ohio officer dragged by car as traffic stop turns violent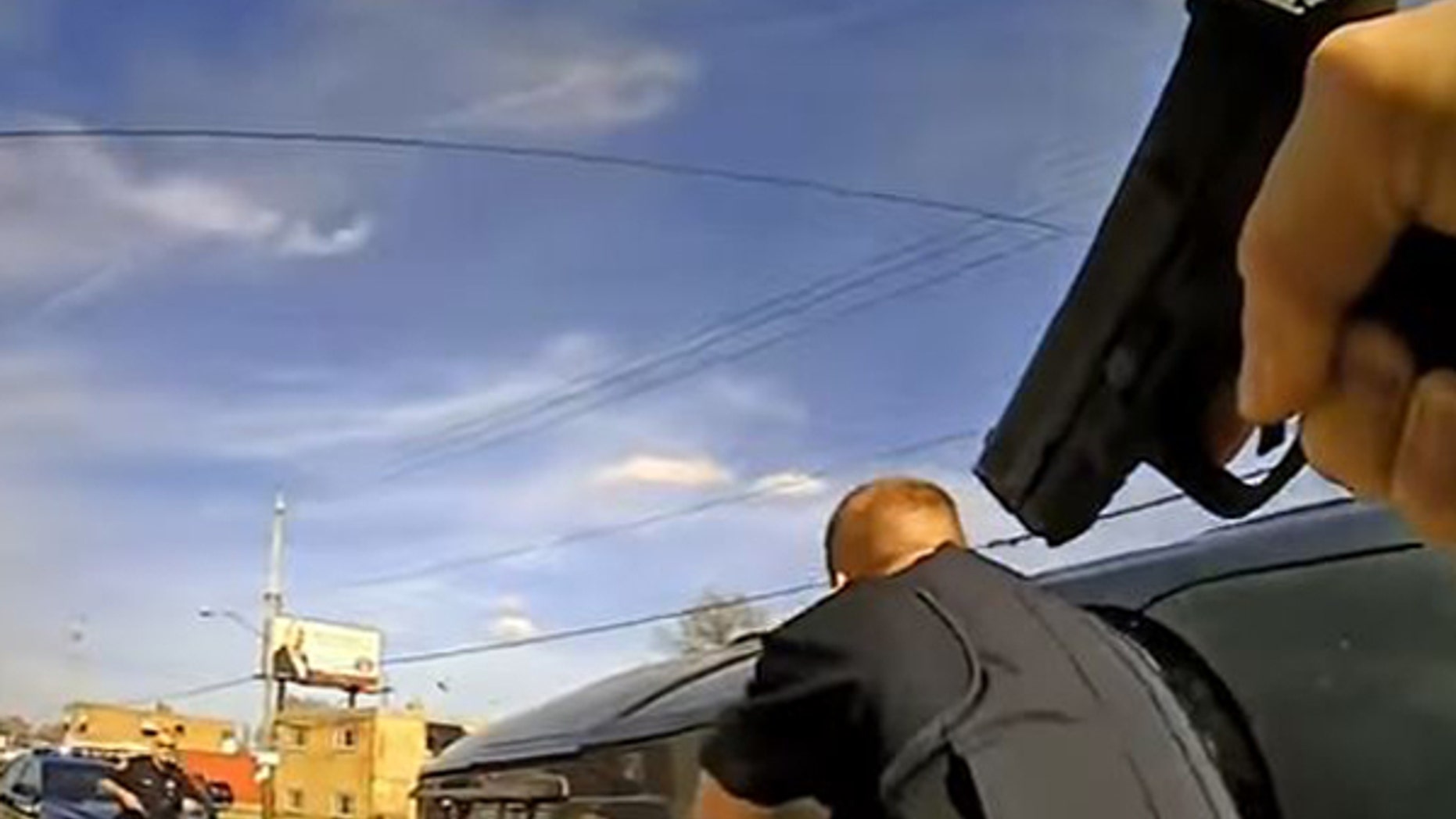 A Brooklyn, Ohio, police officer's body camera was rolling as a routine traffic stop turned violent.
TEXAS BILL SEEKS TO LABEL ATTACKS AGAINST FIRST RESPONDERS AS A HATE CRIME
The officer pulled over 34-year-old Thomas LaForce on Friday afternoon. Police say there were active warrants for LaForce's arrest.
When the officer tried to remove him from the vehicle, Laforce sped away, dragging the officer with him.
ARREST ME, PLEASE: COPS GRANT 99-YEAR-OLD GRANDMA'S BUCKET LIST WISH
Police began chasing LaForce, who was weaving in and out of traffic.
Dash cam video shows him dumping the passenger, who took off on foot, and then speeding back onto Ridge Road.
The officer catches up to him and rams his cruiser into the suspect's van.
Multiple officers surround the van and start smashing out the window.
No shots were fired as officers removed LaForce from the van without further incident.