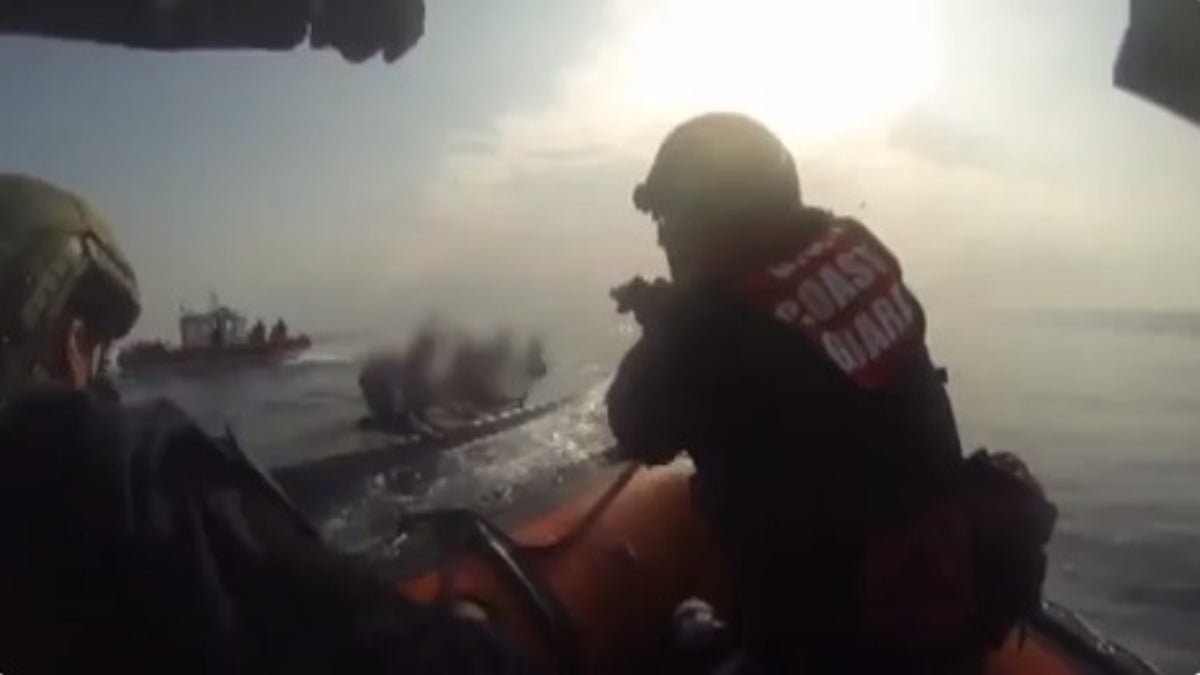 A Northern California U.S. Coast Guard crew seized more than 6 tons of cocaine from a semi-submersible vessel off Panama's Pacific coast, officials said.
The U.S. Coast Guard on Monday released a video of the March 3 bust, which included the arrest of four suspected drug smugglers seen sitting atop the blow-laden submersible with their hands up in the air.
A Customs and Border Protection airplane first spotted the vessel and alerted the crew of the Coast Guard Cutter Bertholf from Alameda, California. The Coast Guardsmen had to enter the boat numerous times to retrieve the cocaine and evidence, including a loaded gun in the cockpit, according to Lt. Donnie Brzuska.
The cocaine seized has an estimated street value of more than $200 million, Brzuska said.
Since June, 2015, the U.S. Coast Guard has intercepted five submarine-like vessels, which are mostly submerged, with just the cockpit and the exhaust pipe visible above water.
Traffickers have increasingly been using the semi-submersible boats to move large amounts of cocaine because their low waterline profile makes them difficult to detect.
"SPSS interdictions are inherently dangerous, yet we persevere to disrupt the funding sources of illicit organizations causing violence and instability in Central America," said Capt. Laura Collins, commanding officer of the Cutter Bertholf.
The U.S. Coast Guard often assists in drugs seizures in the Eastern Pacific along with other U.S. law enforcement agencies.
A Washington-based Coast Guard crew in January intercepted a semi-submersible submarine off the Mexican-Guatemalan border. The suspects in that case scuttled the smuggling vessel but were apprehended, Brzuska said.