Veterans Affairs secretary helps dedicate Rhode Island home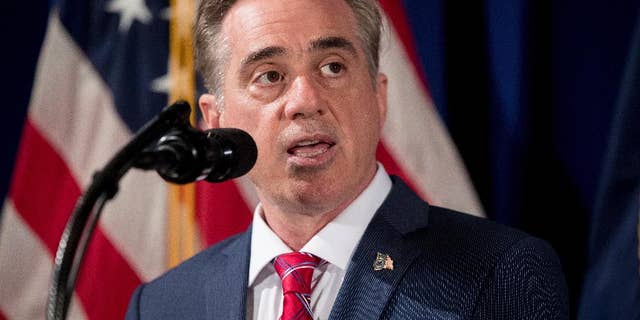 BRISTOL, R.I. – U.S. Veterans Affairs Secretary David Shulkin helped dedicate a new home designed to provide nursing and residential care for the state's veterans on Friday, saying it sets the standard for the way the nation should be caring for veterans.
"Nothing is too good for them," he said at the new Rhode Island Veterans Home.
He praised the state and federal partnership that helped move the $121 million project forward and create what he called a "truly magnificent" facility. The state and the federal government are splitting the cost.
The VA needs to work more with state and local governments and nonprofits to meet the needs of veterans, Shulkin said. It was the first official visit by a member of Republican President Donald Trump's Cabinet to Rhode Island this year, according to U.S. Sen. Jack Reed, a Rhode Island Democrat.
Democratic Gov. Gina Raimondo, Shulkin, Reed and the rest of the state's congressional delegation participated in a cornerstone-laying ceremony for the Bristol facility.
The Freemasons of Rhode Island conducted the ceremony and used tools to check that the cornerstone was well-formed. Freemasons have dedicated cornerstones for many churches, public buildings and monuments for more than two centuries.
The 208-bed home is opening this fall. Construction began in 2015.
Veterans will live in cottages. Each veteran will have a private bedroom and bathroom. There's a central location for social activities and the chapel, salon, coffee shop, library, medical examination area and other services.
"It's fitting that we give our veterans the best," Raimondo said. "They served us, and now we're here to serve them."
Raimondo said veterans continue to be a top priority for her, and she reiterated her pledge to ensure that every veteran has what he or she needs in Rhode Island.
The current home dates to 1955. Additions were built later.