US weighs response to Yemen rebel missile attack on ships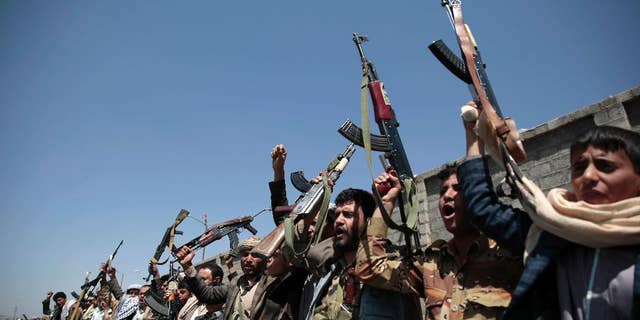 WASHINGTON – The Pentagon says it is weighing what military response it could take against Yemen-based Houthi rebels, who U.S. officials believe launched two missiles at American warships in the Red Sea on Sunday.
Navy Capt. Jeff Davis, a Pentagon spokesman, says the U.S. is gathering details on the incident. He says the U.S. will find out who fired the missiles and "we'll take action accordingly." He would not confirm if the U.S. is developing targets for a retaliatory strike.
U.S. officials believe Iranian-backed Houthis launched variants of the so-called Silkworm missile at the USS Mason and the USS Ponce. Both missiles fell harmlessly into the water.
The Silkworm is a type of coastal defense cruise missile that Iran has been known to use.