US pending home sales fell in July, 4th decline in 5 months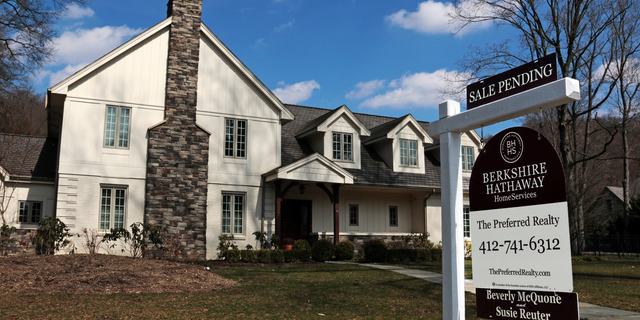 WASHINGTON – Fewer people signed contracts to buy homes in July, the fourth decline in the past five months. The decrease likely reflects the worsening shortage nationwide of homes being listed for sale.
The National Association of Realtors said Thursday that its pending home sales index fell 0.8 percent in July to 109.1. The index has slipped 1.3 percent over the past 12 months.
The decline suggests that home-buying has begun to stall because fewer homes are on the market. The dwindling number of properties for sale is causing prices to rise faster than wages, hurting affordability. Just 1.92 million existing homes were listed for sale in July, a 9 percent decline over the past 12 months.
Demand among would-be homebuyers has remained relatively strong despite the shortage. The 4.3 percent unemployment rate and an economic expansion now in its ninth year have drawn more buyers into the market. These buyers are also benefiting from relatively low 30-year mortgage rates that are averaging 3.82 percent this week, according to mortgage buyer Freddie Mac.
But rising home values means that more buyers are straining their budgets. The median sales price has climbed 6.2 percent to $258,300, more than double the pace of growth in average hourly earnings.
The number of signed contracts fell in the Northeast, Midwest and South in July. But pending sales rose in the West.
Pending sales contracts are a barometer of future purchases. Sales are typically completed a month or two after a contract is signed.