US flies F-22s to Romania as show of strength to Russia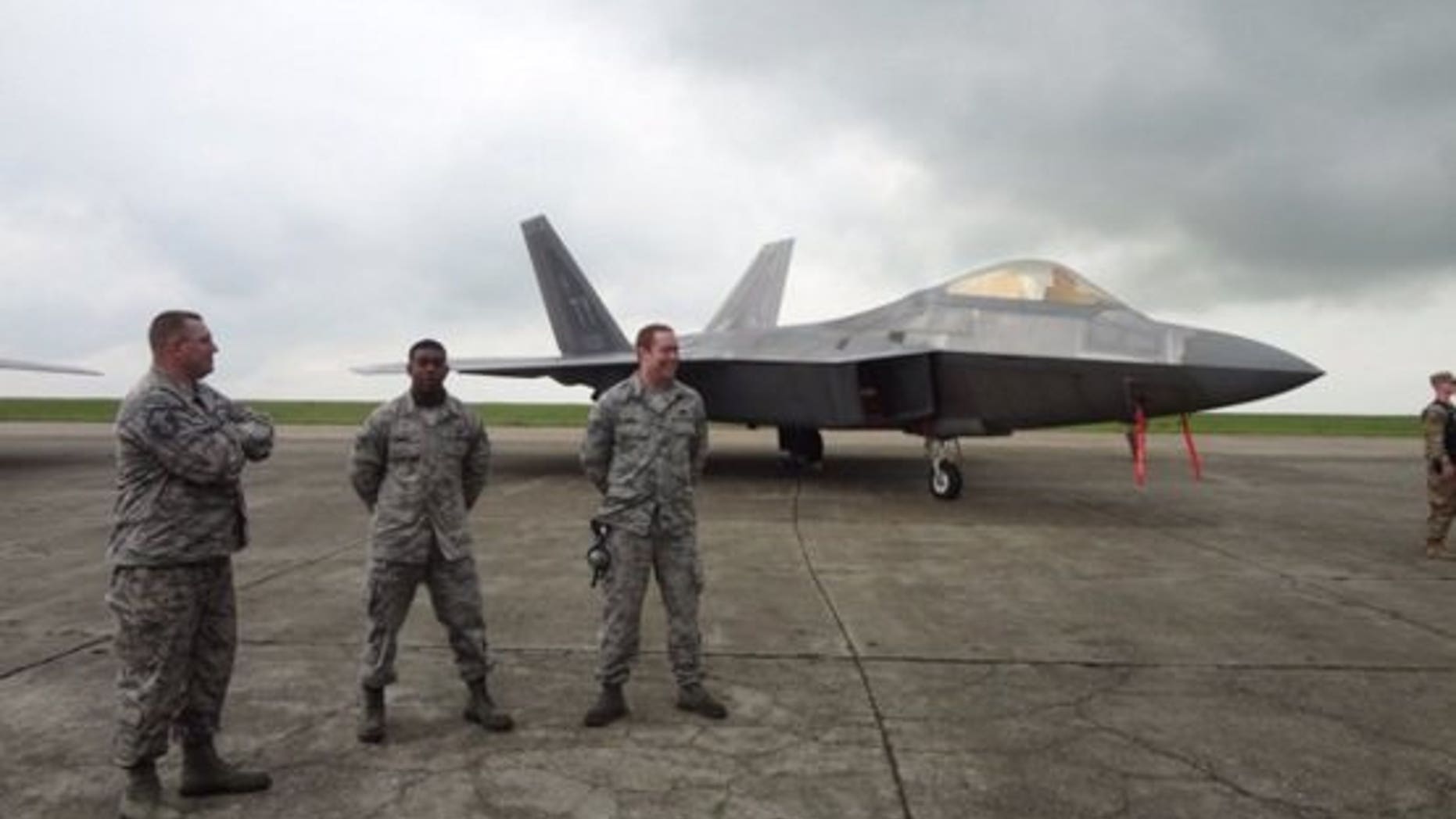 CONSTANTA, Romania – The U.S. Air Force has flown in two F-22 Raptor fighter jets to Romania as a show of strength to deter Russian intervention in Ukraine.
The fighter jets landed Monday at the Mihail Kogalniceanu air base, near the Black Sea port of Constanta in southeast Romania.
A U.S. statement says they possess sophisticated sensors allowing the pilot to track, identify, shoot and kill air-to-air threats before being detected. It also has a significant capability to attack surface targets.
The fighters, which arrived from Britain, will leave Romania later Monday. They are part of the Operation Atlantic Resolve, a U.S. commitment to NATO's collective security and regional stability.
Russia-backed separatists have been fighting government troops in Ukraine since April 2014, leaving at least 9,100 dead.