US Coast Guard rescues man clinging to life raft off Puerto Rico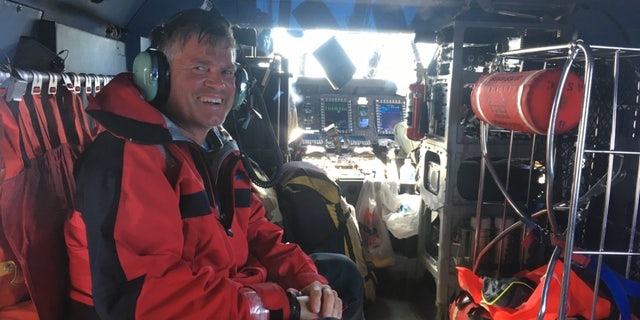 NEWYou can now listen to Fox News articles!
The U.S. Coast Guard rescued a man clinging to a life raft after his sailboat sank off the coast of Puerto Rico.
Wolfgang Sloma, 56, was found Sunday morning about 120 nautical miles northeast of San Juan after he sent out a distress signal.
FOUR SOLDIERS INJURED IN FORT CAMPBELL HELICOPTER CRASH
His boat, the 27-foot-long "Daphni," sank in the Atlantic Ocean northeast of Puerto Rico.
Sloma said the boat started to take on water when a mast partially broke and opened a hole in the hull.
The Austrian, who was traveling solo, put on a life jacket and got onto the raft, which was equipped with signal lights, GPS, food, a radio and a satellite phone.
The man was pulled out of the water by a HH-60 Jayhawk.
He was transferred to the Borinquen Air Station in Puerto Rico, where medical staffers evaluated and released him.