Two men, infant injured after boat catches fire and explodes on Florida lake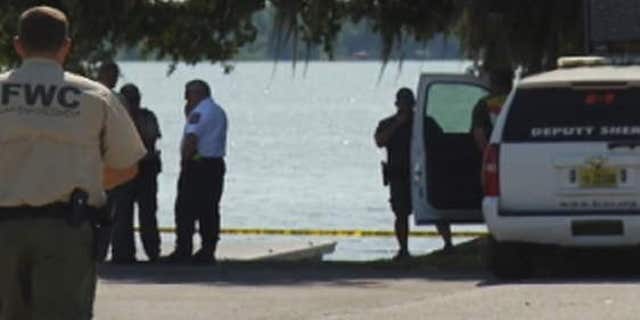 Florida Fish and Wildlife officials said Saturday two men and an infant were injured after a boat exploded on a lake.
Lake County Fire Rescue, and investigators, said the boat was tied up at the dock on Little Lake Harris in Astatula when it caught fire and suddenly exploded.
The two men jumped overboard with the baby and were able to swim to safety. The boat sank behind them. Fox 35 Orlando reported all three victims were flown to hospitals by helicopter. The men were taken to Orlando Regional Medical Center, and the baby was taken to Arnold Palmer Hospital.
According to Click Orlando, the father and the toddler were both released from the hospital. The other man remains at Orlando Regional for further observation.
The baby's mother was not on the boat when the explosion occurred and was able to speak to authorities about what she had witnessed.
The cause of the explosion is still being investigated. The charred boat was pulled from the lake to be further examined.
Click for more from Fox 35 Orlando.