Two dead after home-built plane crashes in California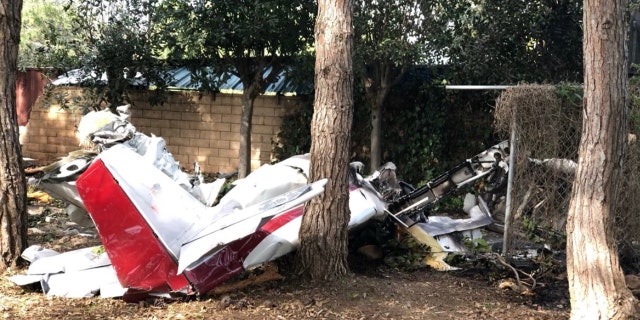 Two people have died after a home-built plane crashed into a shed just outside the Southern California city of Santa Paula.
The two-seat aircraft went down Saturday afternoon despite clear weather, Ventura County Fire Capt. Stan Ziegler said.
Two people were aboard the plane when it went down, just under a mile from Santa Paula Airport. The deceased were two unidentified males, according to the TV station KABC.
Ziegler said that both individuals were pronounced dead when firefighters arrived. No one on the ground was hurt, officials said.
The Federal Aviation Administration and the National Transportation Safety Board are investigating the crash.
Ian Gregor, spokesman for the FAA, said that the plane caught fire after it crashed into the shed. He confirmed that the craft, a Van's RV-6A aircraft, was home-built.
Santa Paula is roughly 65 miles northwest of Los Angeles.
The Associated Press contributed to this report.