Tuskegee airman, 93, carjacked and robbed in separate incidents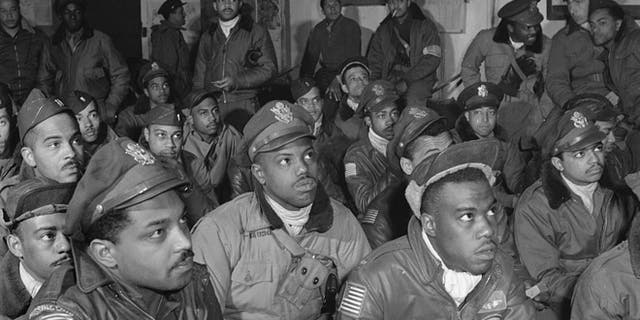 NEWYou can now listen to Fox News articles!
A 93-year-old Tuskegee Airman was carjacked and robbed in separate incidents in St. Louis on Sunday night.
The veteran, who was not identified, was on his way to his daughter's house at 11:30 p.m. when he got lost and pulled to the side of the road to call her, police said, according to KTVI. A man entered the victim's vehicle, took cash from the man's pants pocket, got into another vehicle and left the scene.
The former airman tried following the thief, but he lost sight of him.
The victim then drove to an intersection and asked two men there for help – but the men instead got in the victim's Maroon 2012 Honda Accord Sedan and drove away.
The Tuskegee Airmen were a group of legendary African-American pilots who fought in World War II. They were the first black military aviators in the U.S. Armed Forces.