TSA hits new record after confiscating 73 guns in one week from carry-on bags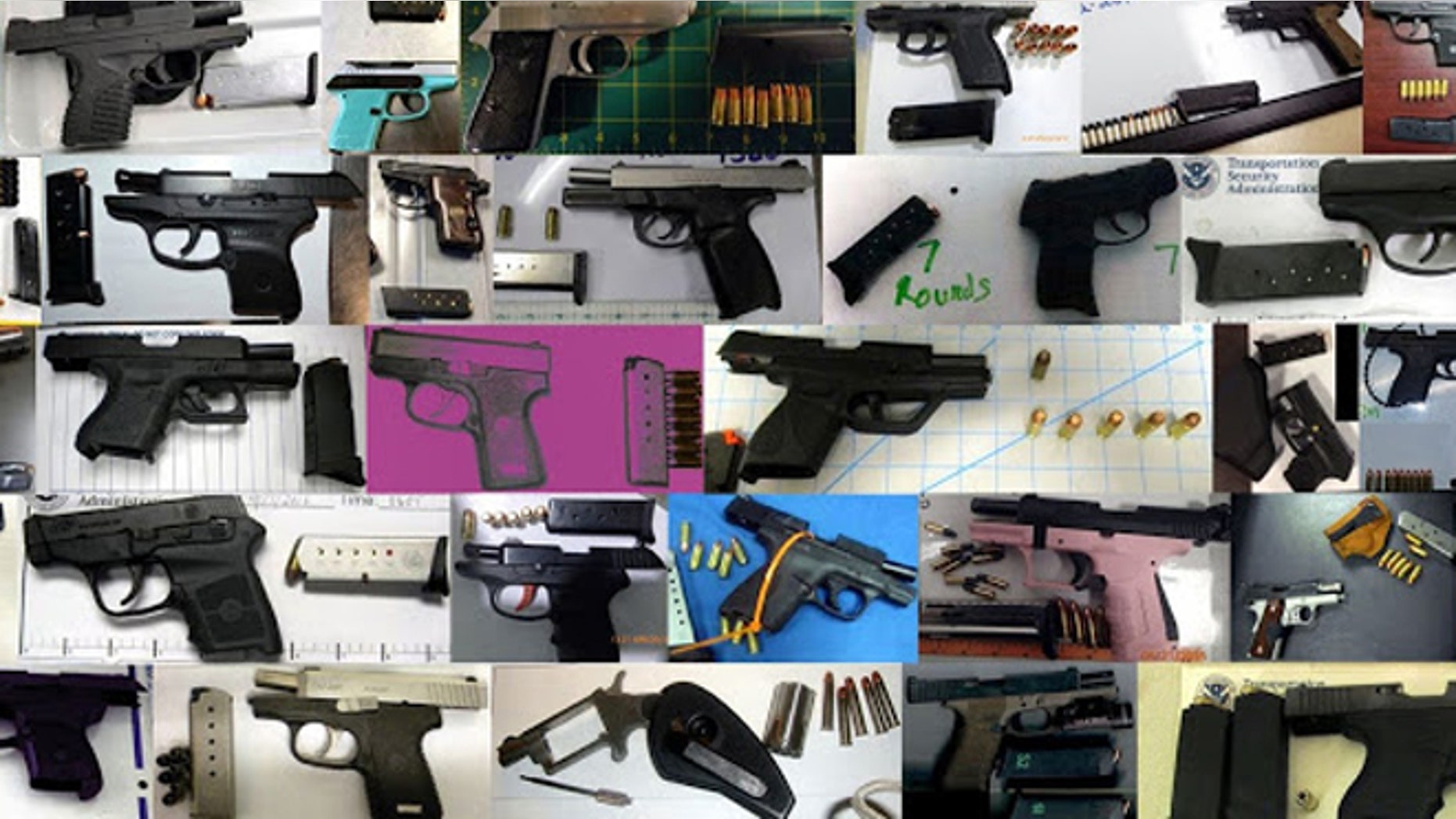 Airport screeners established a new record last week when they stopped passengers from boarding planes with 73 firearms in carry-on luggage.
The Transportation Security Administration officials said the number was reached in the seven days ending April 21 and the haul surpassed the previous high of 68 set in October.
After confiscating the 73 firearms, TSA carry-on screeners made a startling discovery: 68 of the weapons were loaded and more than two dozen had a round in the chamber, the Pittsburgh Tribune Review reported Saturday.
Two loaded guns were seized at Boston Logan Airport on Tuesday and Thursday, Fox 25 Boston reported.
Other airports where weapons were found included Raleigh-Durham, Dallas-Fort Worth, Phoenix and Detroit.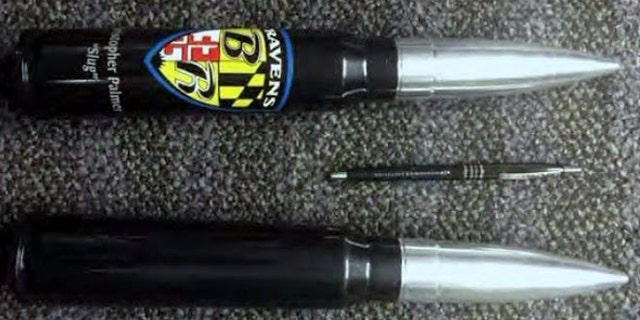 Guns aren't all that were found last week.

Two replica military rounds also were discovered in a checked bag at Tucson, the TSA reported.  
Federal law bars guns in carry-on bags, but they can be transported in checked luggage if they are unloaded and declared to the airline before the flight departs, the Tribune Review reported.
"Unfortunately, these sorts of occurrences are all too frequent, which is why we talk about these finds," the TSA's Bob Burns said, according to the paper.
"Sure, it's great to share the things that our officers are finding, but at the same time, each time we find a dangerous item, the line is slowed down and a passenger that likely had no ill intent ends up with a citation or in some cases is even arrested. The passenger can face a penalty as high as $11,000," Burns said.
A case that ended in an arrest involved a 33-year-old woman who was going through a TSA checkpoint at Southwest Florida International Airport in Fort Myers, Fla.
A screener spotted the gun in a bag belonging to the woman, Julie Kimmel, and notified police, Fox 4 reported.
Kimmel, of Lehigh Acres, Fla., wound up being arrested because she didn't have a concealed carry permit, the station reported.
Kimmel told officers she forgot the gun was in her bag, Fox 4 reported.
Attempts to contact her were not successful, the station reported.