Trooper with same name as officer falsely accused of sexual assault fights Shaun King's posts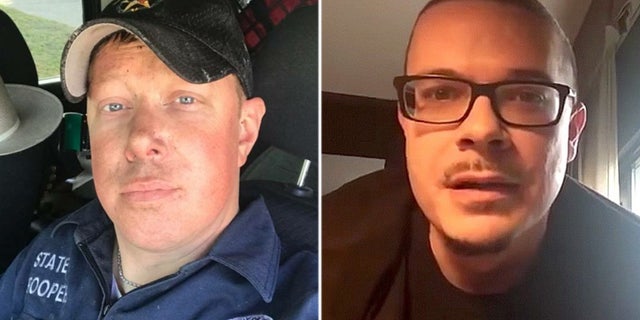 NEWYou can now listen to Fox News articles!
A Texas state trooper told Fox News he's received thousands of death threats after a woman accused a different trooper -- with the same last name -- of sexually assaulting her during a traffic stop, only to be contradicted by video evidence.
The threats poured in after columnist and activist Shaun King brought attention to the accusations on Twitter, but before body cam video contradicted those allegations. King and civil rights attorney Lee Merritt identified the accused trooper as "Officer Hubbard" or "Hubbard" in their initial posts, without revealing his first name.
The trooper accused by the woman is named Daniel Hubbard. Now, the trooper with the same surname, Jarrod K. Hubbard, is fighting back.
Sherita Dixon-Cole accused Daniel Hubbard of sexual assaulting her during a traffic stop on Sunday. Body camera footage released Wednesday did not appear to corroborate her claims, and lawyer Merritt apologized to the trooper.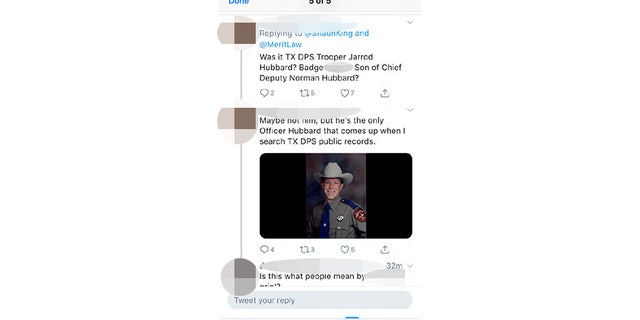 Meanwhile, critics of law enforcement shared Officer Jarrod K. Hubbard's pictures and social media accounts thousands of times over Facebook and Twitter within 24 hours of the alleged crime, likely because they did not have his first name, he said.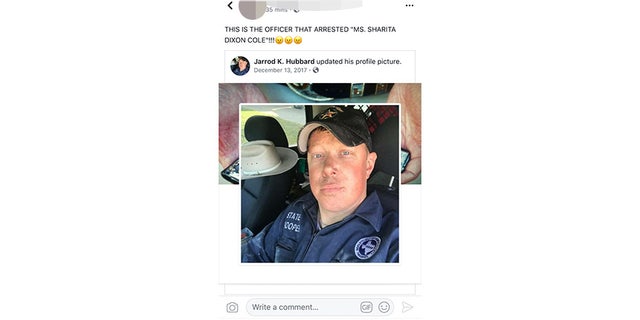 Hubbard told Fox News he believed the problem started due to that lack of clarity. He said people likely went through the Texas Department of Public Safety's public information database and searched his name, assuming the first "Hubbard" they saw was the officer involved.
He also noted that up until this event, he had no idea there was another state trooper with the same last name.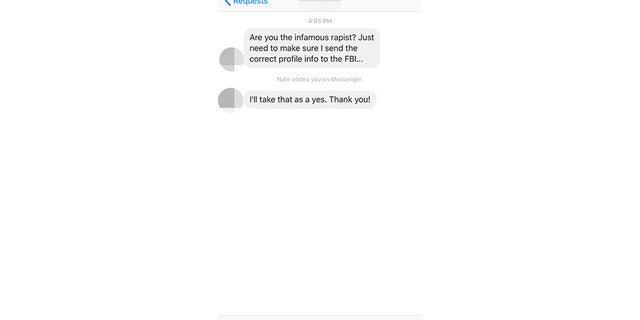 "His picture was the first thing that came up," said Jarrod Hubbard's dad, Chief Deputy Norman Hubbard of the Bell County Sheriff's Office. "One person posted on Twitter my name and date of birth, my wife's name and date of birth and my son's name and date of birth."
Jarrod Hubbard, 37, who's been with the force for 13 years, was placed under protection of the Texas Rangers on Monday, his father said. The Rangers did not immediately confirm it to Fox News.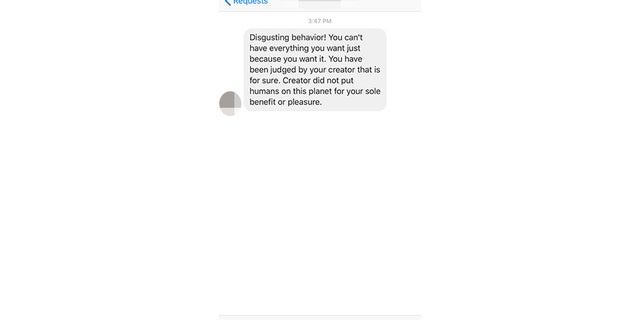 Jarrod Hubbard also was forced to deactivate his Facebook account in order to stop the death threats from coming in; however, he said his aggressors found another way.
Three years ago, he'd received a kidney transplant and his family set up an online fundraising account to cover the costs of the surgery. According to Kay Hubbard, Jarrod's mother, she was still receiving hateful messages Wednesday night, even after Daniel Hubbard was named and cleared by DPS.
On Monday an attorney hired by the Hubbards sent a letter to King and Merritt asking that they "minimize the harm that has been and is being caused" by "disclosing that my client is not and has been erroneously identified as the Officer Daniel Hubbard involved in the event."
"The identification error has defamed and is defaming my client and his family resulting in substantial harassment and threats necessitating his discontinuation of his Facebook page and need and request for protection for himself and his family from appropriate law enforcement agencies," said the letter from the Hubbards' lawyer, Vance Dunnam Jr.
The letter referred to the now-deleted posts, which never fully provided Daniel Hubbard's name.
Shaun King replied to Jarrod's attorney saying that he was "absolutely aware that it is not him," according to documents provided to Fox News.
"I was not speaking of your client regarding the deleted Facebook page," King added in his email to Dunnam. "I have never misidentified a person in all my years as a journalist."
King and Merritt did not immediately respond to Fox News' requests for comment.
Jarrod Hubbard returned to work Wednesday, but his father said they're keeping up the fight: "We're going after them."