Tractor-trailer makes wrong turn, ends up on Atlantic City Boardwalk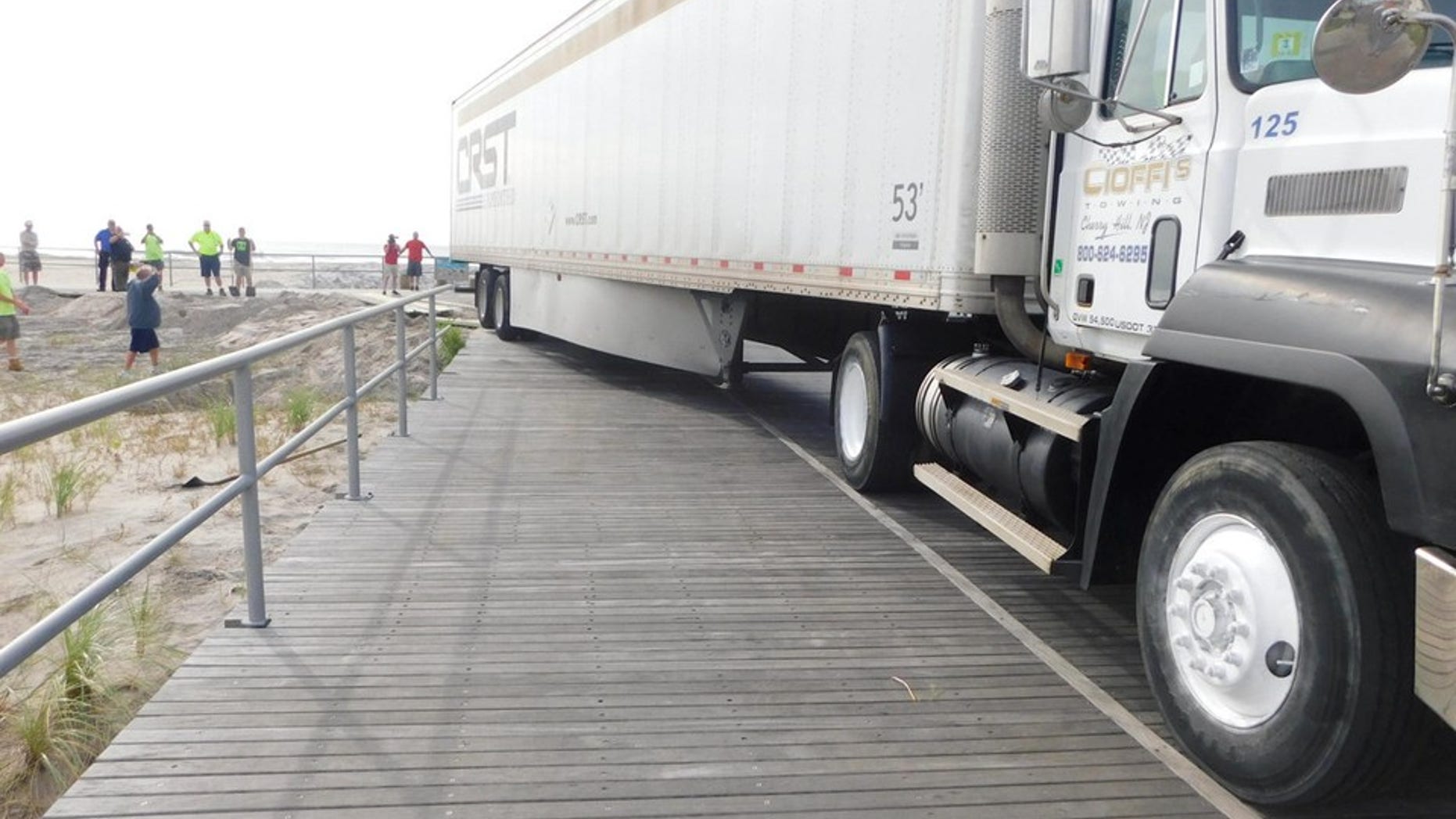 A truck driver in New Jersey took a wrong turn Wednesday and found himself driving on the Atlantic City Boardwalk.
The driver of the tractor-trailer, described by police as a nearly 80-feet-long 18-wheeler, reportedly said he was following the directions of his GPS device and found himself on the boardwalk, according to NJ Advance Media.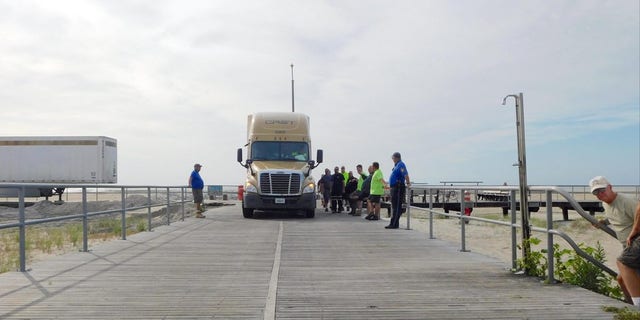 "It is something that I haven't seen in my 31 years," Ventnor City Police Chief Doug Biagi told NJ Advance Media. "We have seen vehicles up there. We have seen vehicles crashed up there. I have never seen an 18-wheeler that had to be about 80 feet long."
Biagi reportedly said the driver drove nearly three miles down the boardwalk before trying to turn around to realize the truck physically couldn't.
POLICE SEEK 'MAD POOPER' WOMAN JOGGER WHO'S DEFECATING SHAMELESSLY ON PEOPLE'S FRONT LAWNS
It took the city's public works department four hours to remove the truck from the boardwalk, NJ.com reported. The process entailed removing 100 feet of boardwalk railings, detaching the cab from the truck and having a tow truck remove the trailer.
The driver, who was allegedly not under the influence of alcohol or drugs, was issued a number of summonses for improper driving, Biagi said.
Biagi said this is the second truck in two months to drive down the Atlantic City Boardwalk in Ventnor.